Drenser Group Completes MSP Verify Certification!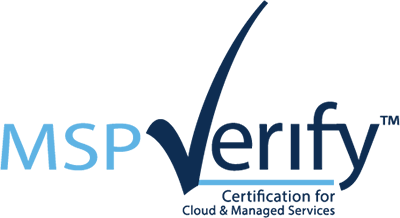 Since 2000, the International Association of Cloud and Managed Service Providers -- also known as MSPAlliance -- has helped its members improve their capabilities as managed service and cloud service providers, while also promoting good service practices among Cloud and Managed Service Providers. As membership requires adherence to a strict code of ethics as well as an internal set of best practices, working with a member like Dresner Group provides the assurance that a consumer can expect high-quality and transparent services.
"I am proud that Dresner Group has again had its abilities validated by an authority such as MSPAlliance" said Michael Deskin, COO and Managing Partner of Dresner Group. "I hope knowing we have that completed this program for 5 consecutive years will help to encourage businesses around us to consider DG as the best option to cover their IT needs."
With this certification, MSPAlliance is confirming that Dresner Group's services meet the following demands, as outlined in their code of ethics:
Client Welfare
The MSPAlliance requires its membership to act professionally, taking the public safety into account and remaining up-to-date on the assorted legislation and compliance requirements that would apply to them and their clients. Any discrimination is banned among member organizations.
Client Confidentiality
Members of the MSPAlliance will not alter, withhold, or disperse information for their business' benefit, in terms of disclosing confidential information without authorization, misrepresenting their solutions, or using another's lack of experience against them.
Education and Integrity
MSPAlliance members are required to continue learning about the industry and new methodologies, promoting these standards among their organizations, as well as accurately representing their capabilities as a provider.
At Dresner Group, we are proud to have been certified by MSPAlliance as upholding this code as we strive toward our shared mission. See our press release announcing our renewed certification for more information, or give us a call at 410-531-6727 to discuss it with us directly.