Why Business Continuity Solutions Can't Be Seen as an Option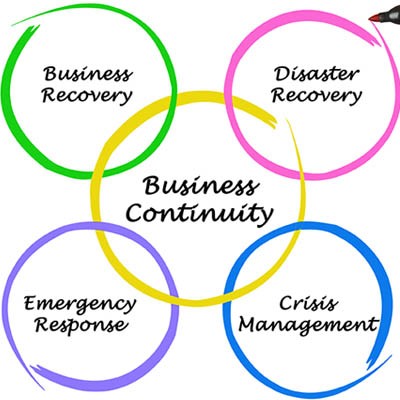 What would it take for your business to be sidelined for any amount of time? What protections do you have in place to prevent this from happening? Your organization's capability to maintain operations—otherwise known as its business continuity—requires you to take some proactive steps to properly plan it out.
These steps can be significantly complicated, requiring both a reliable and up-to-date data backup and a disaster recovery strategy to properly complete. Without the knowledge of what these two interconnected but vastly different processes each require, let alone the experience putting these pieces into place, it can be difficult to incorporate them into your business continuity plans.
Dresner Group can Help
We can help ensure that any disaster, from the minor inconveniences like weather issues to the threats to your business' survival like extended business closures due to COVID-19, can have its effects on your productivity minimized. Leaning on our experience with these processes, we can help you plan how you can resume your operations as quickly as possible, if not avoiding interruptions entirely. For more information, visit https://www.dresnergroup.com/it-services/data-services/backup-disaster-recovery, or reach out to us directly at 410-531-6727
Comment for this post has been locked by admin.
By accepting you will be accessing a service provided by a third-party external to https://www.dresnergroup.com/