Anne Arundel County Computer Support and IT Services
Dresner Group is the Leading Managed IT and Cybersecurity Consultant for Anne Arundel County Businesses
Technology to Secure Your Business, Empower Your Staff, and Impress Your Customers
We're proud to say that we don't match up to what you might expect a computer support company to be. When you think of what IT support involves, you probably think of just that—support to help your staff solve issues with their technology. While this is one aspect of what we do for business across Maryland and Anne Arundel county, our services extend beyond these baseline IT support services.
Our goal is to put your technology to work for you, protecting you from threats and promoting your team's collaboration, all while helping to optimize your costs and expenses. We'll certainly be there to offer support as necessary, but our focus is to minimize your need for it through proactive monitoring and maintenance.
Serving Ann Arundel and Much of Maryland
Whether you're located in Annapolis, Highland Beach, or elsewhere, we'll be there to assist your business with its IT needs.
Give us a call if you're ready to partner with an IT company that is committed to helping you reach your goals.
Dresner Group - Anne Arundel County IT Services
7 Critical Factors to Consider When Choosing IT Solutions in Anne Arundel County
If your job is running a business, it's pretty likely that making time to fully compare and understand every piece of business technology just isn't in the cards. Even if you are pretty comfortable around computers and networking equipment, there are a lot of solutions out there, each with a big list of pros and cons. Finding exactly what you need can be challenging, time consuming, and cost you a lot of money if it doesn't quite fit in with what you already have in place.
---
Anne Arundel County Insurance Companies are Starting to Require Cybersecurity—What Do I Do?
Cybersecurity is quickly becoming one of the leading risks that businesses of all shapes and sizes face. Cyberattacks are expensive, they risk your continuity, and they could even get you in hot water when it comes to compliance regulations, local and state regulations, and virtually any entity you are associated with.
---
Get the IT Support Your Business Needs
Businesses who work with us know that they can always turn to us for assistance with any kind of IT issue—from malware to simple support needs—via our Client Support Center. Find out more about our support options and how you can receive them for your own business by giving us a call at (410) 531-6727!
What Our Customers are Saying
D'Andrea Cary
Accounting Department Manager
Christopher Langford
Organizer/Strategic Planner
Janet Moss
Executive Director
Makaye Germershausen
Customer Relations
Barbra Berry
Assistant General Manager
Chris Garvey
President & CEO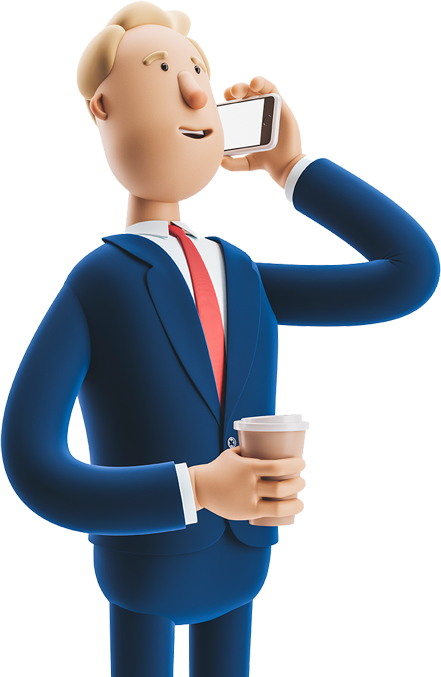 If this seems like a lot, that's because it is. However, we're here to help walk you through it.
Let's Meet, Coffee's On Us
Some IT service providers want to have a sit-down with you just to barrage you with IT jargon, all the while pushing you to sign up for a one-size-fits-all service. That's not how we do things. We like to meet our fellow Maryland business representatives to have a straightforward conversation about their needs—something we'd like you to participate in, preferably, over your favorite cup of coffee.
We'd be more than happy to meet with you at your favorite coffee spot, so please let us know where we'll be buying the first cup.
Latest Blogs From Dresner Group
News To Keep You Informed