Frederick County Computer Support and IT Services
Dresner Group is the Best Option for Frederick County Businesses Seeking Managed IT and Cybersecurity Consulting Services
Your IT Should Keep Your Business Secure, While Allowing Your Staff to Accomplish More and Wow Your Customers
You probably have some notion of computer support companies and what they can/will do, that IT support services are just where your team turns to for assistance when they encounter technology issues. While this isn't technically untrue, Frederick County businesses can and should get much more from their computer support—something that we promise to provide.
Our position is that your technology should contribute to your business, both promoting your team's productivity and shoring up your security, all the while optimizing your business' costs and expenses. While we will happily be there when your team needs help, we're really dedicated to eliminating these support needs wherever possible through our proactive maintenance and all-hours monitoring.
Our Services Stretch Across All of Maryland
From Brunswick to Thurmont and everywhere in between, our IT services can help businesses accomplish more.
Reach out to us to bring on a committed IT resource that will help bring your technology goals within reach.
Dresner Group - Managed Business IT Services
7 Critical Factors to Consider When Choosing IT Solutions in Frederick County
Business owners, managers, and others in leadership roles are busy people… meaning that there isn't likely time for you to compare and contrast every option for each of your business' technology needs. There are just too many variables out there, each with its own positives and drawbacks to factor in. It's a real challenge to identify precisely what your business needs, not to mention time-consuming and expensive… especially if there are compatibility issues with your current infrastructure to contend with.
---
Frederick County Insurance Companies are Starting to Require Cybersecurity—What Do I Do?
Every business needs to consider its cybersecurity. It's simply no longer an elective option, it is a pressing and serious need for a business' survival. The expenses associated with a cyberattack alone are not to be underestimated, not to mention the risk to your business continuity and the regulatory compliance to assorted state, federal, and industry guidelines that you need to maintain.
---
When Your Business Needs IT Support, You Want a Place to Turn
The businesses that partner with us have this in spades, whatever the issue they might be dealing with or their other IT needs may be. Our Client Support Center will be there for them, along with our other support options. Find out more about them by giving us a call today at (410) 531-6727!
What Our Customers are Saying
D'Andrea Cary
Accounting Department Manager
Christopher Langford
Organizer/Strategic Planner
Janet Moss
Executive Director
Makaye Germershausen
Customer Relations
Barbra Berry
Assistant General Manager
Chris Garvey
President & CEO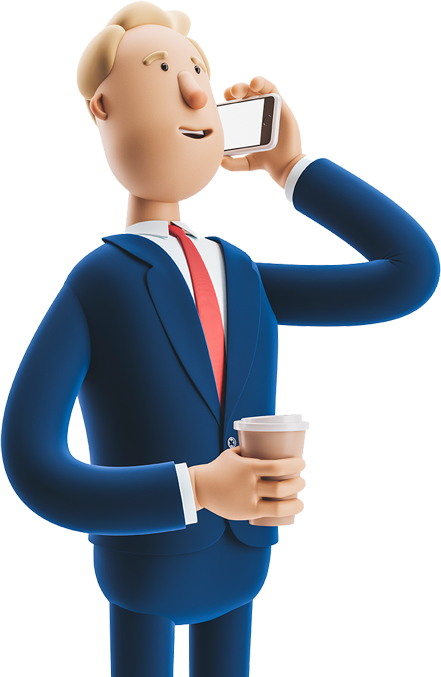 If you couldn't tell, a lot goes into proper business IT management. We're here to ensure Frederick County businesses are keeping up the standard.
Let's Discuss Your IT Over Coffee
To be clear, this isn't the kind of meeting where we'll hammer you with technical jargon and refuse to take "no" for an answer until you've signed up for generic services that don't really fit your needs. We'd much rather sit down with you and have a frank and honest discussion about what your needs are and what we could do to benefit your operations. We'll buy the first cup!
Let us know where your favorite spot is, so that we can meet and chat about your business.
Latest Blogs From Dresner Group
News To Keep You Informed