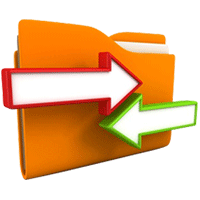 There once was a time when companies ran on paper; reams and reams of paper. Paper collected into folders, drawers, and cabinets until they filled entire rooms. Redundant data "backup" was making another copy of the piece of the paper and the only way to safeguard your information from disaster was to make physical copies, which created even more paper. Add to this the need for places to store and safeguard the documents: fireproof vaults, and off-site filing systems, we can see how much resources were invested in protecting information.
These 'best practices' of the golden age of business were developed to protect the documents because they knew that if a disaster ever struck, losing all of their paperwork could be a fatal blow to their business. Today, despite entering the digital era, businesses can still be devastated by the loss of information. However, unlike past generations, we now have the means to ensure your business' information is not only secure but recoverable; but you need a plan.
If your business were to ever lose its data from drive failure, natural disaster, or user error, you could be staring tragedy in the face. Nearly 70% of businesses that lose their data quickly go out of business. Having a data recovery solution, like our BDR, is an essential component of a solid business continuity plan.
This is where Dresner Group comes in.
Consider the files stored on your computer network. Everything is typically stored on a central hard drive or server. The problem with this is that you face a higher-degree of risk by "putting all your eggs in one basket." Hard drives fail all the time, we are all familiar with the click of death, as a hard drive dies. While tape backup can be more reliable it is costly and inefficient, so it is not the turnkey solution for a business continuity plan.
How Our Solution Works
Simple, yet effective and affordable.
Unlike tape backup, our Backup and Disaster Recovery (BDR) system utilize the latest technologies to redundantly and remotely backup your data. Best Practices for developing an effective BDR, state that your data needs to be stored away from your primary location. With Dresner Group's BDR you'll know that your data is always safe. If ever anything were to happen to place your data at risk and unavailable, a simple re-route would be all it takes to get your business back up and running again.
As they say, time is money and with Dresner Group's BDR, you will be up and running in minutes not hours and certainly not days, as with other forms of backup and recovery technology. If you currently don't have a backup solution, then you need one. Based on an affordable, monthly flat-rate, Dresner Group's Backup and Disaster Recovery solution is a smart way to protect your business. To learn more, contact us today at 410-531-6727.