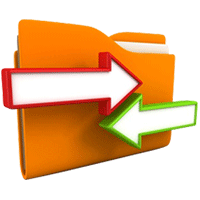 Businesses have always relied on data. In the past, this data was recorded in paper files, while digital storage is now the expected standard. As the format of this data has changed, so has the means of protecting this data--and by extension, its operations--from assorted circumstances, including:
Prolonged business closure
Data loss
Infrastructure damage
While data was once safely stored in filing cabinets and the like, today's technology gives businesses a much better option to preserve their data. The problem with keeping spare copies of data exclusively in the office is that they're in the office, and therefore, are immediately susceptible to anything that might happen to the original data. When data loss comes into play, up to 70 percent of businesses fail after such an event. Of course, there are multiple other issues to contend with, like properly storing all the added copies, updating them as needed, and keeping them organized and usable. Furthermore, there's only so much you can do with data that is exclusively stored onsite.
Today's businesses need a better option to maintain their data continuity, as well as a set strategy to recover any data that would otherwise be lost. This is particularly true for businesses involved in the Healthcare, Legal and Accounting industries which are often required by law to retain and maintain records.
That's why there are improved solutions that Dresner Group can use to help you accomplish just this.
The BDR
The Backup and Disaster Recovery device helps you to avoid the tragedy that data loss brings.
Whether your data loss is the result of hardware failure, user error, cyberattack, or even a weather event, it could lower the curtain on your business. In order to preserve your business continuity, a data backup is an essential element of your overall business continuity strategy.
When you consider it, digital files are also inherently fragile things. A failing hard drive can be the result of a variety of different factors, and many of them primarily out of your control. While data recovery due to hard drive failure is a possibility, a BDR solution removes the need for what may be a last ditch effort to recover your data.
For decades tape backup technology was once the best option for a business' backup needs. However, due to the continuous creation of data inherent with the modern business environment, the technology simply can't keep up with the constant flood of data standard businesses produce any longer. Not only can tape backups be overwhelmed, they like hard drives are physical devices and will eventually fail. The solution to this problem lies in the cloud.
Finally, the BDR leverages more modern technologies to backup your data for remote redundancy. The most effective strategies keep at least one copy of your backed-up data in a remote location as a failsafe. With Dresner Group's assistance, you can be sure that your data is always available in some form. So, for a monthly flat rate, you can enjoy a priceless sense of security.
Eliminating downtime and promptly resuming your operations is key to persevering through a disaster of any scale, which makes the BDR an essential part of your IT strategy.
To learn more about the Backup and Disaster Recovery that Dresner Group offers, reach out to us at 410-531-6727 today.