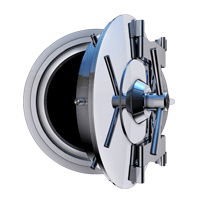 Security Awareness Training
The best way to ensure security, is make sure your team is aware of the threats.
Security solutions, such as firewalls and content filters, can be powerful tools to maintain security and keep your organization safe from intrusions, as well as preventing access to dangerous or inappropriate websites.
However, like traditional security systems (like a lock on your front door), these IT security solutions are only as effective as the people who use and maintain them. In fact, it is not a far reach to say that the overwhelming cause of cyberattacks is human error. Users click on links, download infected files and do a whole host of unsafe cyber practices, all of which in turn places your organization at risk of attack.
While your first instinct may be to blame your team for these issues, the reality is that you can't blame your team if you haven't trained them to be aware of security issues. The truth of the matter is that most of your team's security experience will be based on how on they set up the network in their home and the level of security they practice will be based on their prior training, assuming that they've received any.
Security awareness training should include:
Best practices regarding malware, phishing, social engineering and other methods to gain access to an organization's data.
How to protect sensitive information using two-factor authentication, password policy and the physical securing of devices.
The importance of documenting your cybersecurity policies, because your team won't know what's expected of them if you don't share it with them. The best way to make security second nature is to keep it top of mind.
At Dresner Group, we know your team is your greatest asset and our wisdom-sharing programs will provide them the information needed to not only be their best, but to help your organization be the best we it can be too..
For more information about our network security solutions, including the UTM, call us today at 410-531-6727.