Network Monitoring and Maintenance - A Cost Effective Solution to Proactive Network Security
Prevent Business Downtime with 24x7 IT Monitoring
Outdated operating systems and applications often have weaknesses that can be exploited by cybercriminals. With technology constantly evolving, keeping track of all the ways your business can be attacked is more difficult than ever. Organizations that aren't prepared for the constant upkeep a computing network demands will quickly find themselves overwhelmed.
Besides the danger of cyberattacks, there is also the natural degradation of hardware that occurs over time and can unexpectedly lead to equipment failure. It is often these unanticipated failures that can cause frustrating downtime and put financial strain on your business.
Yet, despite the difficulties inherent with technology management, maintenance is critical in not only keeping your business functional, but also competitive. Dresner Group can manage these issues for small and medium-sized businesses, ensuring that your business stays productive.
---
Out-of-date software is an open door to hackers
Stay secure with automatic system updates and patches.
Dresner's round-the-clock monitoring ensures your systems are always up to date.
Like many businesses, you rely on several different kinds of hardware and software, many of them critical to the success of your business. Developing and managing a schedule to review and update all of those products can bog down staff from their actual jobs. This is due in part to unpredictable releases of patches and version updates. Furthermore, these patches and updates can affect the other software or systems on you network, and may require more technical legwork than the average employee is able to provide.
Ensuring compatibility requires testing to be sure updates won't negatively affect the other pieces of your network. Instead of letting your team waste precious hours updating and installing software patches, take advantage of Dresner Group's experience. With Dresner Group as your partner, you'll never have to worry about missing a critical software update again or experience unexpected downtime.
Stop Dealing With IT Issues
Managed Services are so much more than 'outsourcing your IT'. Selecting Dresner Group as your managed services provider is like having your very own team of IT experts! We will work to alleviate your business' technology issues through proactive monitoring and maintenance.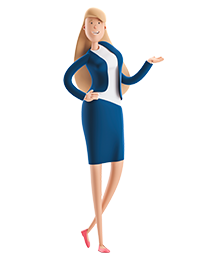 Comprehensive Network Monitoring
Locate and resolve issues before they become problems.
Traditionally, many businesses treat technology as a burden instead of an investment, tending to hold on to technology for as long as they can. In fact, many only fix or update their technology when there's something wrong with it. This is called the break-fix IT model, and is something many business that offer IT support count on, as it increases their bottom line. It doesn't offer much in the way of business continuity for your organization, however.
The break-fit IT model, compared to Dresner Group's proactive IT model, is not only incredibly inefficient, but less cost-effective to boot. While the technology of your competitors is constantly evolving, your business is trapped in a cycle of being broken and fixed again and again. These unexpected costs can be devastating to your IT budget and your productivity as your business is forced to wait while your systems are repaired.
Dresner Group's network managing software and monitoring solutions are designed to detect potential issues in your organization's infrastructure before they become an actual issue. This helps us repair and resolve any issues before they causes a budget-breaking problem. The instant a problem reveals itself, our techs can remote in and correct the issue. Most importantly, these issues are often resolved before you even know they exist, meaning no downtime, no damage, and no drama.
---
Take a Proactive Stance Today
Avoid replacing and repairing broken technology by actively preventing it.
We know your organization doesn't have time to worry about its technology. Instead, let Dresner Group handle it for you so you can concentrate on what matters most: your business. Give us a call today at (410) 531-6727 for a free consultation.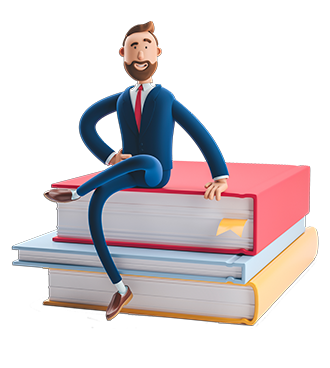 Our 10 Benefits
This whitepaper will evaluate the differences between traditional technical support practices and modern managed IT practices and the pros and cons of both in regards to small and medium-sized businesses.