Dresner Group Blog
Dresner Group has been serving the Columbia area since 2002, providing IT Support such as technical helpdesk support, computer support, and consulting to small and medium-sized businesses.
Join Dresner Group for the Return of BARCS' Pawject Runway!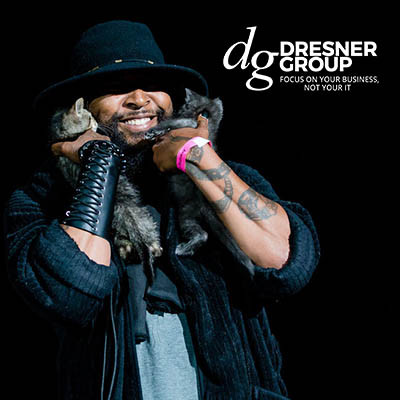 With a return date of April 29, 2022, Dresner Group is proud to be part of what we're paws-itive is Baltimore's cutest charity fashion show: Pawject Runway. While this great event unfortunately needed to be canceled last year, a new venue means that Pawject Runway is back.
What is Pawject Runway?
In no uncertain terms, Pawject Runway is the cat's pajamas as far as events go. Showcasing adoptable dogs and cats from the Baltimore Animal Rescue and Care Center, Pawject Runway allows you to mingle with these eligible companions and the famous personalities escorting them. Come and meet some of Baltimore's best in show!
This year, the event will take place at the Pier Six Pavilion (731 Eastern Ave in Baltimore) to benefit BARCs and the Show Your Soft Side anti-abuse campaign.
In addition to the usual event, there is also a Silent Auction taking place from April 21st up until the day of on the 29th. Tickets cover admission and seating to the main event for $35 per person, with a limited number of admissions to the VIP Softie Lounge going for $150 each.
We'd Love to See You There!
We encourage you to get your tickets now, and check out the items up for auction while you're there. You can also consider making a donation to help support this worthy cause.
Are you having any issues with your technology? Worried about your digital security? Wondering about remote work possibilities for your business? Want increased productivity, increased collaboration? We will be there, so stop in and see us and we can go over how we can help!