Event Canceled - Come Join Dresner Group in Supporting BARCS and Pawject Runway!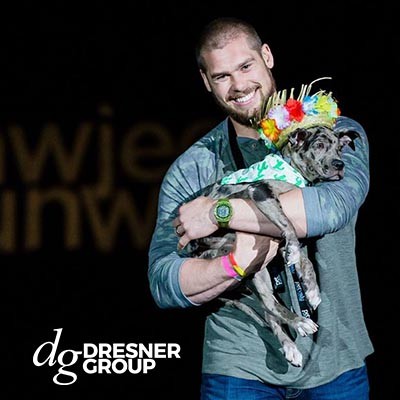 The BARCS Pawject Runway has been canceled. In the meantime, we would encourage everyone to abide by the CDC's recommendations to help mitigate the spread of the COVID-19 virus.
If you have any questions about how your business could help decrease the spread of this virus, the CDC has put out some tips. We here at Dresner Group would like to help your business be successful during this time. Please reach out to us to see what we can do to help you work remotely.
If you are still interested in helping, please check out their Facebook post it will give you all the information you need to donate. Thank you!
Dresner Group is proud to be sponsoring the eighth annual Pawject Runway at Royal Farms Arena on April 4th, to help support the Baltimore Animal Rescue and Care Shelter. As a fun evening devoted to the welfare and adoption efforts of abused and abandoned animals, Pawject Runway is a cause that our whole team is proud to get behind.
With an online/silent auction offering an assortment of items, and a meet-and-greet fashion show featuring adoptable animals and their celebrity guests, this fuzzy fashion show is sure to be an evening of fun.
Refreshments and other goodies will be available throughout the evening--as well as a Cuddle Corner where you can meet some of the animals looking for a loving home.
Will you be there?
We really hope you will. Admission to the event is $35 per ticket, while $150 will grant you admission to the VIP Softie Lounge (although space is limited for this top-dog (or top-cat) experience).
Pawject Runway will be held on Saturday, April 4, 2020 at Royal Farms Arena in Baltimore, starting at 6pm, with the runway show starting at 8pm. Get your tickets now!
By accepting you will be accessing a service provided by a third-party external to https://www.dresnergroup.com/