Dresner Group Recognized for Excellence in Managed IT Services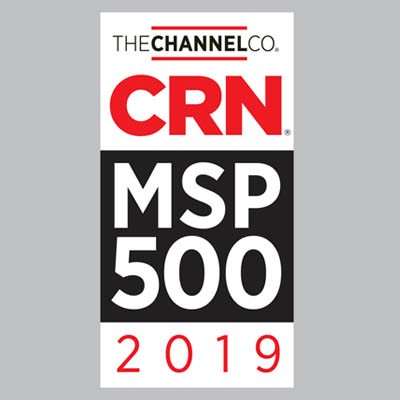 Managed service providers are integral to the success of businesses everywhere. They empower companies to implement and operate complex technologies while staying within their budgets and keeping focus on their core business. CRN's MSP 500 list identifies the most groundbreaking managed service organizations, with advanced solutions that have endless potential for growth.
This annual list is divided into three categories: the MSP Pioneer 250, recognizing companies with business models weighted toward managed services and largely focused on the SMB market; the MSP Elite 150, recognizing large, data center-focused MSPs with a strong mix of on-premises and off-premises services; and the Managed Security 100, recognizing MSPs focused primarily on off-premises, cloud-based security services.
"Capable MSPs enable companies to take their cloud computing to the next level, streamline spending, effectively allocate limited resources and navigate the vast field of available technologies," said Bob Skelley, CEO of The Channel Company. "The companies on CRN's 2019 MSP 500 list stand out for their innovative services, excellence in adapting to customers' changing needs and demonstrated ability to help businesses get the most out of their IT investments."
Dresner Group was included in the list's Security 100 category. This segment acknowledges those MSPs who provide their clients with security services that, by leveraging the cloud, remotely protect their computing infrastructures. We are proud to have been included in this list, mainly because it recognizes our commitment to providing our clients with quality services.
"The ever increasing amount of data breaches and cyberattacks these days make it so security has to be a top concern for all Maryland businesses. No matter how large or small your company is, you need to have a plan to ensure the security of your information assets." said Michael Deskin, COO & Managing Partner of Dresner Group.

About Dresner Group
Dresner Group has been serving the Maryland area since 2002, providing IT Support such as technical helpdesk support, computer support, and consulting to small and medium-sized businesses. We partner with many types of businesses in the area, and strive to eliminate IT issues before they cause expensive downtime, so our clients can continue to drive their business forward. Our dedicated staff loves seeing our clients succeed.

About The Channel Company
The Channel Company enables breakthrough IT channel performance with our dominant media, engaging events, expert consulting and education and innovative marketing services and platforms. As the channel catalyst, we connect and empower technology suppliers, solution providers and end users. Backed by more than 30 years of unequalled channel experience, we draw from our deep knowledge to envision innovative new solutions for ever-evolving challenges in the technology marketplace. www.thechannelco.com

Follow The Channel Company: Twitter, LinkedIn and Facebook
By accepting you will be accessing a service provided by a third-party external to https://www.dresnergroup.com/