Turn Your Data Into Diamonds With Business Intelligence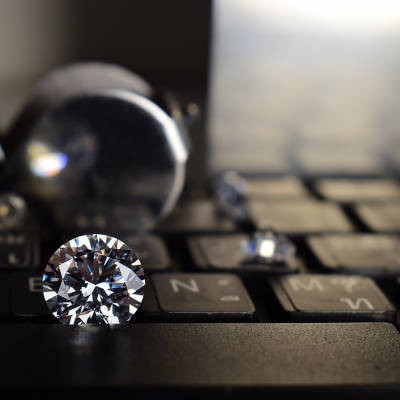 You have scores of spreadsheets and databases containing collected data, maybe even years of it. What do you do with it? Nothing, except save it in the 'things to look at' folder on your network. Only they are never looked at, and all that business insight is squandered. Data is only valuable if it can be analyzed and turned into an actionable event or process; this is where a Business Intelligence solution can help.
Business Intelligence Makes Meaning Out Of Data
What is Business Intelligence?
Business Intelligence takes massive amounts of complex data that you've been collecting over the years, often from your CRM or other line of business applications, spreadsheets, accounting software, etc., and organizes it and presents it in a way that allows business owners to make informed decisions.
If you're like most businesses, you have years, even decades of information you've collected about your operations. Chances are, this information is sitting on a shelf or in a folder on your network somewhere, unused. Many businesses might even be stepping over this historical data within their line of business applications, only focusing on the day's work. While there is no denying that your data can have value, its value is tied to its ability to be used and interpreted. The goal of business intelligence is to bridge the gaps between data, analysis, and implementation.
One way to think about business intelligence is that it is a method to translate data into actionable events by transforming raw data into visual representations. The results are the transformation of data into graphs, charts, and other visualization tools. Once the data is produced in a matter which is easily understood, the business and team can more easily see the state of their business and decide on a course of action. It's all about being able to catch patterns and trends in this massive amount of complex information.
See Your Business Potential with Business Intelligence
Business intelligence can allow your organization to grow into its full potential by being able to leverage collected data into opportunities for growth or to make corrections in your business model. These corrections can include identifying where your resources can best be focused or reduced. Business intelligence (BI) can measure and represent a variety of business objectives such as efficiency, inventory, customer satisfaction... In fact, if you can collect data on a subject, business intelligence can interpret and represent it.
Business Intelligence uses a variety of tools and objectives to develop a picture of your business' status. These tools include:
Data mining
Analytical processing
Querying
Reporting
How Your Business Looks with Intelligence
While intuition does have value, modern businesses run on data, not ESP. Business intelligence provides your team with a better way to understand the opportunities available to you in an easy-to-digest visual form. With charts, graphs and other visualization tools, business intelligence offers a wealth of organizational benefits. These benefits, when implemented, can assist your business in managing your resources, objectives and providing direction to your team.
Business Intelligence can:
Locate opportunities for new sources of revenue
Uncover issues affecting business success
Monitor and streamline work processes
Display data in an easy-to-understand format
While there are a variety of business intelligence tools available, they aren't created equal. Business intelligence's strength lies in its ability to collect data from a variety of sources, such as MailChimp, Adwords, Google Analytics, Excel, Survey Monkey and more. By allowing these diverse sources of data to be translated into one visualized message, business intelligence provides your business with the ability to see the entire outlook of your business as opposed to individual components. A business is the sum of its parts and business intelligence is the tool to combine the parts into the whole picture.
Don't Let Your Data Go To Waste
Business intelligence provides your team with the tools to leverage your data into objectives and goals, exposing missed opportunities or weaknesses in an easy-to-digest visual format. With a business intelligence solution, your data doesn't end up forgotten on someone's desktop but becomes another resource to grow your business.
Dresner Group also provides a variety of business communication tools designed to make the most out of your team's interactions. Don't let your data go to waste, call Dresner Group today and learn how to turn your data into diamonds.
By accepting you will be accessing a service provided by a third-party external to https://www.dresnergroup.com/