Digital Surveillance Can Monitor Your Office Even When You're Social Distancing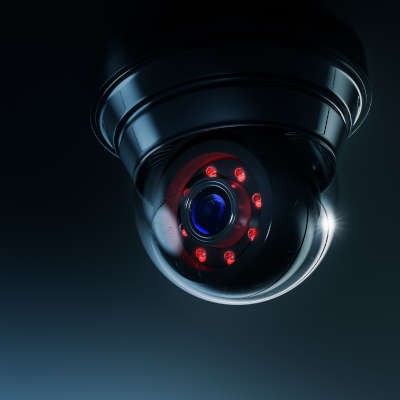 Video surveillance is nothing new to the business world. However, due to the current crisis and the resulting need for social distance, businesses are either understaffed or empty. Moreover, with a reduction of foot traffic to unofficially 'keep an eye out,' many owners feel their physical location is isolated and may be vulnerable. Fortunately, digital surveillance can provide business owners with peace of mind.
The Advantage of Digital
Most businesses are familiar with video surveillance but are still locked into the limitations of the low-res cameras of a generation ago. Current video technology has created a generation of smaller, higher resolution, and most importantly, a less expensive method to monitor your office than you would expect. On top of that, there are even more flexible solutions for those case-by-case situations where the installation and cabling for a camera would have been cost-prohibitive. The biggest driver of advancements in video technology has been due to the shift to digital recording and wireless technology.
A significant advantage of digital surveillance over older analog technology is improved storage and accessibility. Analog surveillance required content to be recorded and stored on tape, which can be problematic in the long term. There is a risk of tape degradation due to environmental changes; moreover when you record 24/7, you will have to replace and store tapes continually. Although digital storage doesn't necessarily mean you'll have unlimited storage, you can certainly plan ahead and build out your system based on how long you need to store footage, and you can always choose to scale later.
As your recordings are digital, they can live on the cloud and be accessed from anywhere, backed up, and archived. When you invest in digital technology, you reduce the risk of losing data, especially if you have a backup and disaster recovery plan (BDR).
While investing in digital surveillance makes sense in the best of times, the current crisis has caused many businesses to take a closer look at the need for monitoring their business. If you're still on the fence, here are three reasons why your organization needs digital surveillance today.
Three Reasons Why You Need Digital Surveillance During COVID-19
Monitor Entrances and Exits
Social distancing is critical to reducing the spread of the coronavirus. While many businesses can support a remote workforce, there is an equal number of essential businesses that can not. They need to keep their offices open, making the management of who enters their building critical. The ability to monitor the number of people entering your office or if they are in a line, ensuring that they aren't bunching up and getting too close, can be of great value.
Keep Track of Cleaning Crews and the Sanitation Process
COVID-19 has put the importance of office cleaning into a new light. As most cleaning occurs after hours, it's difficult to determine whether your cleaning team is operating at the level you wish them to. Unfortunately, there have been various 'stings' in which the cleaning staff failed to do even the bare minimum required to maintain a level of cleanliness. During these trying times, performing the bare minimum can have a disastrous effect upon maintaining your office's safety.
Reduce Theft, Loss, and Vandalism
Finally, the most apparent use of a digital system is in keeping your property secure. It's natural to be concerned about the status of your business during these times of unrest. Particularly with other companies closed and a reduced number of people on the streets and in your office, it can certainly feel as if no one is watching your business. Fortunately, installing a digital surveillance system can give you peace of mind.
A security camera can be a deterrent against attacks against your property, whether these attacks are impulsive or organized. Moreover, your captured surveillance footage can act as a record of damages (including what or who caused it) for insurance adjusters if you need to file a claim and law enforcement if you need to file a report.
You Can Have Peace Of Mind
You can have peace of mind during these trying times, even if you're away from your office. A digital surveillance system can keep an eye on your business when you can't, and with 24/7 monitoring, you will never miss an event. For more information about our
Security Camera solution
or additional
security solutions
Dresner Group can provide, call us today at 410-531-6727.
Comment for this post has been locked by admin.
By accepting you will be accessing a service provided by a third-party external to https://www.dresnergroup.com/