Employee Spotlight - John Clasing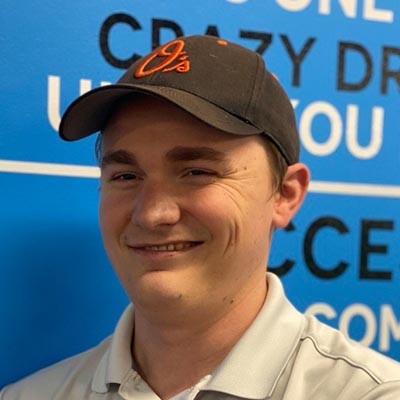 We are lucky to have a team of skilled and talented people working for us here at Dresner Group. As our services would not be available without them, we thought it was only fair to give our team members the recognition they deserve and help you get to know them a little better. Here, we're directing your attention to John, our Service Desk Supervisor.
What is your role at Dresner Group?
Service Desk Supervisor
What do you like most about Dresner Group?
A compassionate group who understands the impact of what it is like when you cannot work and take issues presented to them and owns them to the point that they're almost our problems.
What do you like most about your job?
I like sharing the knowledge that I've acquired over my 10 year career in IT.
What is your favorite part about working for Dresner Group?
I have the ability to touch a lot of different technologies whereas at previous in house IT groups I've worked for, you're put more into lanes that you try to stay in. My exposure to different technologies, devices, and solutions is much higher here than anywhere else I've been.
What are 2 words you would use to describe Dresner Group?
Technology
Personal
Do you have a favorite newspaper, blog, technology resource?
If I have time, my favorite place to go for technical resources and news would be community.spiceworks.com – their online community is great.
What kinds of hobbies and interests do you have outside of work?
I play guitar and I play video games. I'm not great at them but I enjoy them.
What's your favorite movie of all time?
I'm not sure I have one. At one time, I would have said Anchor Man but The Other Guys is up there too.
Do you have pets?
I have 2 black cats – Charlie and Frank
Do you have a hidden talent?
I used to be a pretty fast runner and I still remember all my best times – 4:45 mile – 10:30 2 mile – 2:06 800m – 56 seconds 400m – 17:11 5k
What do you like to do in your spare time?
Guitar and video games
Comment for this post has been locked by admin.
By accepting you will be accessing a service provided by a third-party external to https://www.dresnergroup.com/