Employee Spotlight: Melissa Steiner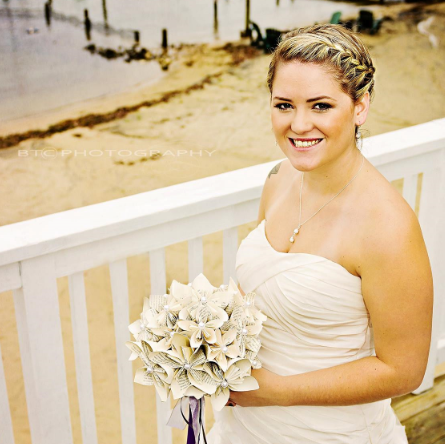 A business' greatest asset is its employees. Now that the new year has begun, we at Dresner Group would like to start the year off with a moment of gratitude and appreciation. The past year has been a difficult one, but thanks to the hard work and dedication of our employees, we were able to make it through the year.
Our Director of Operations, AKA the Mini Miracle Worker, Melissa Steiner has especially worked hard and dedicated a lot of time and effort into keeping things running smoothly, and we really appreciate the hard work. From contract management to financial reports, to human resources and more; Melissa has been working miracles all over.
Melissa believes that Dresner Group isn't really a job for her anymore, more a career, and a gigantic part of her life for almost 10 years now. We asked Melissa, "What are three words you would use to describe Dresner Group?" She responded with: fun, determined, and trustworthy. The aspects of the job that Melissa most enjoys is interacting with everyone and seeing the different puzzle pieces come together. She also says the extremely close proximity to the local restaurant, Sushi Sono, and the five million other delicious lunch options is another reason she enjoys her work.
Melissa loves the fact that Dresner Group is a growing team and feels like every member is like a second family for her, having known most of them for a long time. She appreciates that they are as close as a family and that everyone has each other's back and works together as a cohesive unit.
Melissa loves to go camping, shopping, sitting at the beach, reading a good book, spending time with her children, and binge-watching shows and movies, her favorite being a tie between the Star Wars series and the Harry Potter series. She also likes to listen to murder mystery podcasts and recommends Your Own Backyard. Her favorite thing to do in Maryland is being near the water, walking around downtown Annapolis, and eating crabs. She hopes to travel the world and especially hopes to visit Australia and Hawaii.
Melissa usually uses Google and Reddit when looking for good news articles, blogs, and other technology resources. If she could be anyone for a day, Melissa wished to be either Supreme Court Justice Ruth Bader Ginsburg or a veterinarian.
Something interesting about Melissa is that for the last 17 years she's been a pescatarian. She also has a zoo of animals. A one-year-old Golden Retriever named Stella, a six-month-old Chocolate Lab named Mochi, a three-year-old cat named Turquoise, a two-year-old cat named Baby Gem Strawberry, a Golden Nugget clownfish, and six hermit crabs.
Melissa received a college degree in Criminal Justice & Psychology and originally wanted to work with the FBI but we won her over in the end, and we're glad every day for it. Thank you, Melissa Steiner, for choosing to join our team! We hope for another 10 years together!
Comment for this post has been locked by admin.
By accepting you will be accessing a service provided by a third-party external to https://www.dresnergroup.com/