Gain Enterprise-Level Problem-Solving with an Experienced vCIO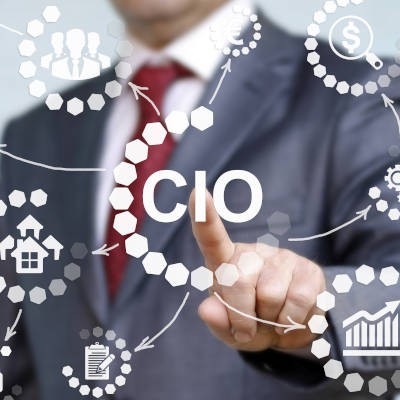 Despite the amount of disruption due to the coronavirus, technology continues to advance faster, and businesses are relying on it more than ever. The ongoing changes make it difficult for even the most dedicated in-house IT professionals to keep up, let alone an owner/operator responsible for maintaining not only the business but also the tech that runs it. Learn how a Virtual Chief Information Officer (vCIO) can help your business focus more on business and not technology.
Having Issues Managing Your Technology?
As market pressures continue due to the crisis, many SMBs are finding themselves unable to compete as they lack the resources to combat the ongoing challenges. Unfortunately, many businesses lack the insight to fully understand how technology can benefit their business, and how to get it to do so. This misunderstanding can affect their inability to navigate the current reliance on technology caused by the current crisis.
For an enterprise-level business, with a corresponding budget, the solution to such a challenge would be to use their resources to solve the problem, such as hiring a CIO (Chief Information Officer) to assist with their goals. A CIO's primary function is to provide the insights, strategies, and experience many larger organizations need to adapt to the challenges facing them. However, having access to such high-level expertise comes at a price, and the expense of a full-time, in-house CIO is prohibitive for many SMBs.
In the case of an SMB, you have to be smarter and agile to compete in an unstable business environment. While managed IT can help your business by providing a variety of services, one particular service can deliver your business a level of insight usually reserved for enterprise-level businesses.
How a vCIO Can Help
Enter the vCIO (Virtual Chief Information Officer). This service provides the experience and knowledge of an in-house CIO but is designed to be accessible to smaller-scale businesses. A vCIO allows the small/medium-sized business owner to have access to the same high-level expertise as larger firms do, but at a fraction of the cost.
The benefits that a vCIO can provide your business include:
Strategic planning linking IT to business objectives
Insights of technology trends and best practices
IT project planning and management
Development and planning of the IT budget
The first order of business your vCIO will do is provide the 30,000-foot view of how to best ensure that your technology and business objectives align. It's not just about ripping out the old and installing new. They will provide a comprehensive assessment of your organization's technology, staff, and operations, allowing you to receive a personalized plan for your business.
Next, the vCIO will translate this information into actionable steps that will comprise your customized technology roadmap. This strategic plan will direct your business as to how to best utilize your existing technology more efficiently or, if necessary, update it. The ultimate goal of the vCIO is to help your business plan for the future.
Additionally, your vCIO will apply their expertise to leverage new technologies for the benefit of your company. By predicting industry trends, your vCIO can provide you a competitive edge over your competition, regardless of their size.
At Dresner Group, we understand the difficulty many SMB owners face when they have to wear multiple hats, and while sometimes it has to be out of necessity, it is often just a matter of habit. Now is the time to break the pattern. Our Virtual Chief Information Officer service provides a turn-key solution to viewing your technology not as a burden, but how to see and use it as an asset to your business. Your technology is an investment, and you must treat it as such for your organization's success.
Our vCIO service offers the enterprise-level problem-solving technology solutions your organization needs, at a price that you can manage. For more information on how a vCIO can benefit your business, contact us at 410-531-6727 or complete the contact form, and we will show you the benefits a strategic technology plan brings to your business.
Comment for this post has been locked by admin.
By accepting you will be accessing a service provided by a third-party external to https://www.dresnergroup.com/