Maryland Ranked 3rd in National Technology Index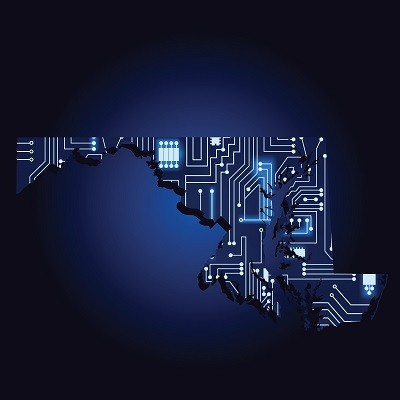 According to the Milken Institute's latest edition of its State Technology and Science Index (released last year), our fine state of Maryland has ranked third in the Institute's results, for the second time in a row. This isn't the only key accomplishment that Maryland should be recognized for within the report, either - as it shows a wide variety of achievements.
Background into the Index
The Milken Institute - an economic think tank head designed to measure the 50 states based on a variety of technology-centric considerations - releases the Index every other year to:
"...benchmark states on their science and technology capabilities and broader commercialization ecosystems that contribute to firm expansion, high-skills job creation, and broad economic growth. It aims to capture a state's innovation pipeline. The index looks ahead, assessing the foundation on which future growth will build and focusing attention on the elements of a knowledge economy that will help states adapt to economic change."
This, according to the 2018 edition of the report's executive summary.
In order to rank the states, each was examined based on 107 indicators, divvied up into 5 categories.
Research and Development Inputs
Risk Capital and Entrepreneurial Infrastructure
Technology and Science Workforce
Human Capital Investment
Technology Concentration and Dynamism
Why We Love Maryland
Once these numbers were appropriately crunched and calculated, Maryland ranked third overall, just behind Massachusetts and Colorado. Maryland also beat out California for the third spot… and this is with a decreased score from the last report, where it received a score 1.07 higher than the current results.
Maryland outperforming California in technology may sound a little odd, but it has actually been the case for the past few rounds of the index.
Scores like this make us proud to be located in Maryland, able to contribute to the success of the Old Line State's businesses. We like to think that our IT services have exemplified the industrious spirit that so many of our fellow establishments here in Maryland present. Whether we're serving Maryland's top-quality healthcare institutions or our educational havens or any other of the industries we specialize in, we are always proud to play a role in our state's impressive record in the technology industry.
We would also like to involve you and your business in this role.
We Can Assist Your Business With Its IT, Too
There are many ways that Dresner Group can help contribute to your business' success, so why not find out about some of them? Give our professionals a call at 410-531-6727 and schedule a time to discuss your options with us.