Maryland Residents, Is Your Business and Home Protected This Hurricane Season?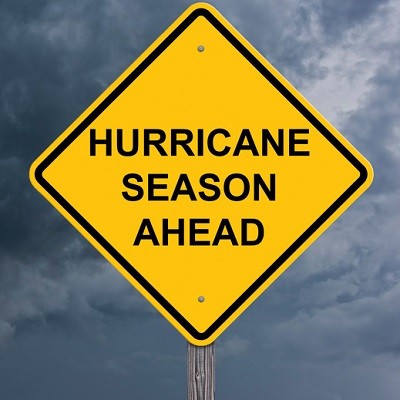 With hurricane season starting in Maryland, have you taken steps to protect yourself and your business? When preparing for hurricane season, you will see that most of the steps you would do to protect your home are similar to what you would do for your business. Here are a few simple but essential steps to benefit both.
The 2019 Atlantic hurricane season began June 1st, and it is time for Maryland residents to prepare for the worst. While the most significant number of hurricanes and tropical storms form around September, waiting until then will most likely leave your business and your home under-prepared.
With the State University of Colorado's Tropical Meteorology Project Team predicting the possibility of 14 named storms, six hurricanes, and two major hurricanes affecting Atlantic states including Maryland, there's no time to lose in preparing your home and your business for these storms. Researchers also calculated the probability of major hurricanes making landfall as 48 percent for the entire U.S. coastline. With nearly 50/50 odds of landfall in Maryland, should you be putting your own preparation off until September?
Easy Steps to Protect Yourself and Your Business
Review your insurance coverage for both your home and business. You wouldn't be the first person to find yourself or your business underinsured, or worse: not covered for damage that can critically disrupt your business or render your home uninhabitable.
Now's the time to discuss with your insurance company:
Replacement cost coverage
Hurricane deductibles
Flood insurance
It is essential you know what your policies cover and whether or not you have the correct amount of insurance coverage. Otherwise, you may not be able to recover and rebuild after the storm. It's no coincidence that nearly 70% of businesses that lose access to their data for more than two weeks eventually go out of business. Without the resources to quickly get your business up and running, will it survive?
Our Backup & Disaster Recovery (BDR) solution is an essential component of a solid business continuity plan. It can help get your business running while you're waiting for the insurance company, which will most likely be swamped with claims.
Create an Inventory list
The truth is that insurance companies tend to under-value your possessions, particularly if you have no way to prove value. When you make a list of items and their estimated value (preferably with photos and/or videos included), you increase your chances at receiving a fairer settlement. This applies to your business as well, and in fact, your MSP should already have a list of your equipment as part of your business continuity plan.
Have a Plan
You need to create a comprehensive plan that outlines the processes and procedures that will ensure the survival of your family and, in the case of your business, your data.
For your personal life, have an evacuation plan in place; don't wait until the last minute to make a decision. Unfortunately, that 'last minute' may indeed be the minute you needed to escape to safety. Some things to consider preparing in advance:
A list of the locations of evacuation shelters
Securing your property
Planning an escape route
Putting together an emergency kit
Letting your relatives know your plans
Having a copy of your insurance and home documents to bring with you
When it comes to your business, you need to develop a plan which provides your team with clear directions of what to do when there's a severe weather risk. Some things to consider preparing in advance:
The conditions under which the plan will be activated
Securing your business
Defining the chain of command
Knowing locations of emergency equipment around the office
Evacuation routes and meeting areas
Who is responsible for what procedures (including those that pertain to external visitors to the office)
Having a copy of your company's insurance policies accessible
A detailed outline of other matters, including a strategy by which to communicate with your customers and vendors to keep them informed about how you are handling the situation
There are a lot of moving parts that need to fit together in order for you to be safe in case of a hurricane. Now, add to the list protecting your business.
You can hopefully now see how important it is to plan today for what could be tomorrow, as opposed to planning only when the rain starts falling. For more information about preparing for hurricane season, visit the Maryland.gov hurricane website.
If you are looking for assistance in preparing your business for a potential disaster, reach out to the professionals at Dresner Group by calling 410-531-6727.