Maryland Veterinarians, Who's Managing Your IT?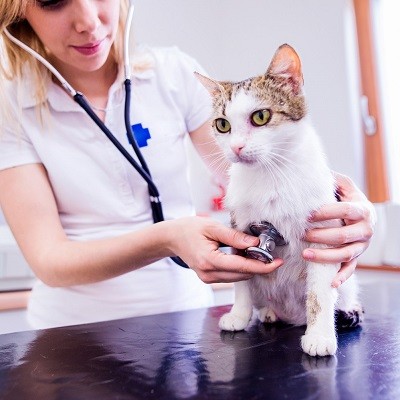 Medical services commonly need advanced technological solutions in order to thrive, regardless of what species their patients are. This means that your veterinary practice should be equipped with a few important pieces of technology if you want to remain competitive - and, of course, to provide your patients with the greatest care possible.
Here, we've taken the liberty of briefly outlining some of the solutions that your practice should be leveraging.
As any veterinarian already knows, your work is critically important. It is your responsibility to care for living creatures, creatures who are usually extremely important to their human handlers - whether for work purposes, companionship, or some balance of the two. This is not a responsibility that should be taken lightly. As a result, you need technology that can reliably support your practice without you devoting too much time and energy to it.
Managed IT services with Dresner Group can help make this your reality. Working remotely, we can maintain your practice's technology from behind the scenes - freeing you up to just use it as another tool that helps you manage your practice's operations. We'll make sure to the best of our abilities that threats and other issues are resolved before you even realize they are there, and we'll be at the ready should you ever need assistance. With Dresner Group's managed IT services, your IT becomes the resource it is meant to be, without the stress that it could cause otherwise.
While your patients may not have very much information that cybercriminals would be interested in, their owners certainly do - and this is just the kind of information that you need to collect for your practice. Financial details are a required part of making many kinds of payments, after all, and once you have these details, your practice becomes a viable target for cybercriminals. This means that you need to make sure that you have a unified solution in place to resist threats and keep your data secure, as well as helping to secure your communication solutions - like your email.
For example, we can help keep spam from delivering threats and generally wasting your valuable time. We can also assist you in keeping your physical location secure with surveillance solutions, making sure the valuable items that your practice stores always have a watchful eye on them.
The cloud has a lot of benefits to offer any kind of business, and a veterinarian's office is no exception to this rule. The cloud can eliminate the need for you to keep hardware for your IT in your actual office, which means that there is less on your end to experience an issue. This can also take a dent out of your utility needs, helping you reduce your costs there a little. This is just the start of what the cloud has to offer your practice, too. From your communication, with VoIP solutions that are hosted in the cloud, to hosting your software and applications in cloud-based platforms, there are various options for you to consider. Feel free to reach out to us anytime to discuss some other ways you could leverage the cloud to your strategic advantage.
Speaking of how cloud computing can assist your business in managing its data, the cloud is also an integral part of protecting this data as well. Any sufficient backup and disaster recovery strategy will involve the cloud. Consider how devastating it would be if one day, you arrived at your office to discover that the server that contained all of your files and patient records had failed overnight. With cloud computing as a facet of your backup strategy, this wouldn't be nearly as much of an issue, as another copy could be easily available to you.
At Dresner Group, we understand how critical it is to achieve reliable business continuity, which is why we are such big proponents of proper data redundancy - one of the only times being redundant is seen as a positive thing. Without your data, your practice may not be able to function - not effectively, and certainly not safely. We can help make sure you aren't left in a terrible position, should some disaster strike.
We've already touched a little on how a veterinarian relies on their ability to communicate effectively, from their email to their mobile connectivity. We've even mentioned VoIP already, which is effectively the practice of using the Internet to place a phone call, rather than the traditional infrastructure. In order for a veterinary practice to function collaboratively, there needs to be sufficient communication solutions in place to enable such cooperation.
Again, Dresner Group has plenty of experience fulfilling each and every one of these needs for businesses in a variety of industries, including veterinarians. To learn more about any of these solutions, please reach out to us by calling 410-531-6727.