Plan Ahead Before Investing Your Business' IT Into the Cloud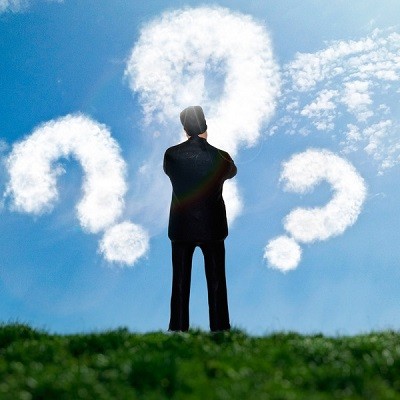 We talk about cloud solutions quite a bit - often enough, in fact, that we feel we may be making the impression that a cloud solution is a cloud solution, that one size will fit all interchangeably. This simply isn't the case. In reality, the term 'cloud' doesn't always necessarily mean one thing, which is what we wanted to discuss.
How the Cloud is Typically Discussed
Historically, we've always discussed the cloud by describing three different varieties of it: private, public, and hybrid. Private clouds are those that are hosted and maintained by the organization using them, public clouds are those that one organization leases space within to other organizations, and hybrid is naturally a mixture of those two approaches.
This isn't inaccurate… but it is also important to recognize that there are other ways to classify cloud solutions as well. For instance, consider what a particular cloud solution is to be used for. There are cloud solutions that are generally focused on the storage of your data in a way that enables you to access or preserve it for later, solutions that provide businesses with necessary software titles, and those cloud services that are widely available to consumers for free.
Even before we get into what each of these divisions entails, the differences should be pretty apparent upon first glance.
Cloud Storage Options
Businesses have a variety of options to leverage in terms of cloud storage solutions. However, this doesn't mean that all of these options are equally well-suited to their needs. Each of these options have their own pros and cons, largely dependent on the intended purpose of the cloud technology.
Cloud Sync
A cloud sync (short for synchronization) service is perhaps the one that most business users have the most experience with today. Using a folder on the service provider's cloud servers, a user can access and edit their files. These changes are represented on each point with access. This kind of functionality has some clear benefits, but also isn't without its drawbacks… for instance, it is easy for data to be overwritten and lost, despite the rollback capabilities that many providers now offer. While they aren't well-suited to serve as backups, cloud sync services are highly useful for remote collaboration and file sharing.
Cloud Backups
If we've ever spoken to you about a data backup, this is what we were referring to. Not meant to be used as a file sharing solution, a cloud backup is meant to be your ace in the hole should you ever encounter data loss. By replicating your data (down to its file system structure) you are able to get back into the swing of things that much faster after a disaster event. When seeking one of these solutions, you will want to select one that works automatically, freeing you of the responsibility to manually back up your data.
Cloud Storage
Many providers will not only host the space that data can be stored upon, they will provide specialized applications to assist the end user in accessing and utilizing their data. Combining their storage space with these applications can help make their solutions more simple for a user to leverage.
Public Cloud Utilities
Pubic cloud utilities often combine the functionality of the cloud storage options we just reviewed with the collaboration that many now associate with the cloud. These utilities include productivity suites like Microsoft Office 365 and Google's GSuite, and cover many of a business user's needs.
Consumer Cloud
Finally, we come to the consumer-level cloud service offerings, which are similar to the public cloud utilities that a business might use, albeit in a watered-down, limited state. If you've ever used a free version of Microsoft's Dropbox, or a personal Google Drive, you have experience with the consumer-level cloud offerings that are out there. While these are useful solutions for an individual user, they just aren't well-suited to the demands of a collaborative business.
In a way, this brings us to our main point - while the cloud is a scalable solution, it isn't a one-size-fits-all solution. The word 'cloud' doesn't inherently mean that a solution will offer you what you are looking for. Just look back at what we reviewed - all of the services included the word 'cloud' in their name, and each did a somewhat different thing.
What Does This Mean?
Frankly, it means that in order to get the cloud services your business really needs, it would help to have a professional's assistance. We can help you select the cloud solution that best fits your needs, making it so that your investments aren't put to waste on something that doesn't do what you need it to do. This goes for the cloud, as well as any other of your IT implementations.
For any assistance with your IT, especially where the cloud is concerned, reach out to the Dresner Group by calling 410-531-6727.
By accepting you will be accessing a service provided by a third-party external to https://www.dresnergroup.com/