The Best IT is Based on a Groundwork of Ethics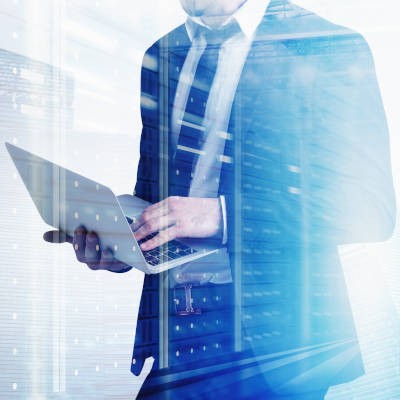 I want to do something a little different for this blog post, and I truly hope it doesn't come off as haughty. I want to talk about why I think Dresner Group is the right company to partner with to strategize, manage, and support all of your business technology.
We don't normally blog like this—we talk about a lot of solutions and we end with how we can do things for you, and how your company would benefit from working with us. We provide a lot of tips, and we encourage you to reach out if you need help. This one is going to be a little different, but I think it's important.
It's important for Maryland business owners to hear because for a lot of business owners, margins are tight. It's already rare that technology investments are done frivolously, but it's more important than ever that things work as intended and technology doesn't get in the way of your success.
Most IT Sounds the Same on the Surface
Almost every Maryland IT company out there states that they provide some level of managed IT services. They use words like proactive and offer monthly rates for monitoring each device on your network. Don't get me wrong, this is good. You definitely want someone in your court doing that for you. However, is it really reducing the number of issues your team is dealing with?
Let's take a look at what this process might look like.
You sign an agreement with the IT company after they review and audit your computers, they quote and rip out anything they decide they don't want to support, and then they install their monitoring software on every device.
Obviously there might be more going on for the agreement, but this is usually the base onboarding for most "managed IT" providers when you get down to brass tacks.
Now, when one of your devices logs an error (usually something that happens under the hood—your end users don't even see these types of errors), it's dropped in a big list that your new IT company can scroll through and determine if it's a big deal or not.
These tools usually show a few highlights, like if the system is online, if the system has updated antivirus definitions, and any other critical problems. We have our own suite of tools that we use for managing endpoints. In fact, unlike many MSPs, we monitor your network and monitor your desktops. It's similar to how most mechanics will have similar tools for working on your car, but as we all have come to realize, not all mechanics offer the same quality of service.
Solid IT Practices Vs. Scattered IT Practices
That's the difference. Your IT company might be charging you monthly to monitor and maintain your IT. They might be running Windows Updates on all of your computers every month. They might be doing everything you are paying them for.
But are they ensuring that your business can deflect a data breach attempt? Are they noticing that a certain piece of equipment is constantly causing one or two employees to lose their work or forcing them to adjust how they do things? Are they hyper focused on ways to save you time and money?
We strongly feel that makes all the difference.
Everything can look good on paper. An IT provider could be doing everything they promise and everything you are paying for, but if they don't have the ingrained code of ethics to really think about everything that impacts your bottom line, they really can't help you use technology to generate more profits.
And that's why we use technology, is it not? To make us more productive, more profitable, and to make us better at our jobs?
If you feel like the technology is getting in your way, or preventing you from getting to the next steps, then something is wrong and it needs to be evaluated.
Technology is Important, but There are Bigger Priorities
That's the difference for us at Dresner Group. Our techs love dealing with business technology. We have a lot of passionate, highly-certified people who truly enjoy what they do, but our biggest focus isn't on the technology itself. Our focus is helping businesses thrive in an ever-challenging environment.
We want to help your business get more out of its technology, and help you establish a long term strategy for growth so you can thrive in this harshly competitive, tight-margined environment, and continue growing your business. We want you and your staff to love what they do without technological barriers or hurdles that disrupt your growth.
Let's talk about how we can do that for you. I encourage you to give us a call at 410-531-6727. Mention that you'd like us to make a difference for your business. We can't wait to hear from you.
Comment for this post has been locked by admin.
By accepting you will be accessing a service provided by a third-party external to https://www.dresnergroup.com/