Three Ways Your Cybersecurity Benefits from Managed Services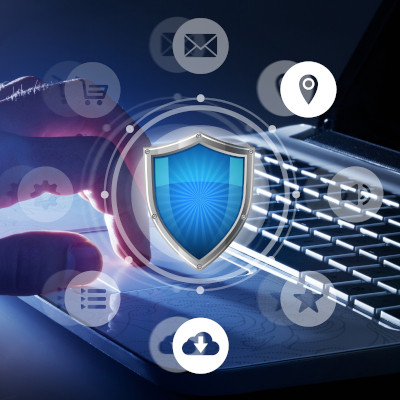 Are you concerned about cybersecurity and aren't sure how to protect your data? You don't have to go it alone. Fortunately, your managed IT partner is well-positioned to help keep your data safe. Here are three ways we can help your cybersecurity.
Let's Develop Your Cybersecurity Plan
Ransomware is top of mind for most Maryland businesses these days; how could it not be? News reports are filled with tales of organizations big and small, public and private, losing their data because they didn't pay the ransom. So it makes good business sense to be concerned about protecting your data. Chances are, if you're like most businesses, you're not sure what to do, how to start, or even if you can prevent the attacks from occurring.
With ransomware attacks on the rise in Maryland, you must have a plan in place to protect your data. What steps would you take to safeguard your data? How would you know what services or solutions to invest in? This is where partnering with Dresner Group can help you navigate the areas of exposure in your cybersecurity that you're not aware of.
When developing a cybersecurity plan, it is essential to understand that the cybercriminals' primary tool to compromise your data will be phishing attacks. Phishing can take many forms, including phone calls, texts, and of course, email. The benefit of your managed IT is that it is designed to provide an all-encompassing solution to cybersecurity. Here are three cybersecurity-focused services managed IT gives.
Three MSP Services Your Cybersecurity Benefits From
Spam Blocking: As noted, phishing is the primary means that bad actors use to gain access to your data. With Maryland small businesses being targeted by phishing attacks, it is essential to reduce the amount of spam your team receives. 66% of cybercriminals rank email phishing as their attack vector of choice; as such spam control should be a top priority in cybersecurity. When you control spam, you reduce the opportunities for a phishing attempt to reach your team. While many email programs offer 'spam protection,' your business requires more than an out-of-the-box spam solution if you want to regain control over your inbox.

Aside from protecting your data, reducing spam increases your team's productivity. It is well-known that the majority of communications coming into your team's inbox will be spam. By managing your spam, not only do you increase efficiency, you protect your data as well.



Team Training: As most ransomware attacks are due to human error, you must train and educate your team to recognize phishing and other forms of cyberattacks when they contact them. When it comes to protecting your data, a lack of cybersecurity training puts Maryland businesses at risk.


Content Filtering: While it is true that content filtering is a useful tool to keep your team focused on their work by blocking access to distracting and inappropriate content, content filtering can be an equally important tool for cybersecurity. This makes sense as it is more likely that a wrong website would be a vector for infection via downloads or even by visiting the websites themselves. Do you know how much time your team spends on websites, which can reduce their productivity?
When You Invest in Managed IT, You Invest In Your Business
As you can imagine, most small and medium-sized businesses don't have the internal expertise to provide the level of cybersecurity protection needed to keep their business safe. Even if they have some form of cybersecurity, it is difficult for the average company to keep cybercriminals at bay, let alone maintaining compliance. As bad actors are continually changing their tactics, it requires constant vigilance to protect your data. Most likely, unless you're a cybersecurity expert, you won't be able to employ best practices, and eventually, your data will be compromised; this is where we come in.
Managed IT provides SMBs with access to experts whose main job is keeping up to date with the latest technology trends, including cyberattacks. A benefit of partnering with us is that doing so allows most SMBs to access the same technology that enterprise-level organizations can, but doing so at an attractive and affordable flat-rate price point. Moreover, your data has long been considered your greatest asset and losing it can jeopardize your business' very survival.
We are more than tech support; we provide a holistic solution to the threats your business faces, whether it's from a cybercriminal, hardware issues, or even a natural disaster. Managed IT benefits your business because many of its services to protect your business from cyberattacks support other needs your business may have.
If you're ready to invest in a cybersecurity plan for your business, call Dresner Group today or complete our cybersecurity training page to learn more about our phishing simulation & awareness training.
Comment for this post has been locked by admin.
By accepting you will be accessing a service provided by a third-party external to https://www.dresnergroup.com/