Tip of the Week: 5 Quick Google Drive Tips to Get More Out of Google Workplace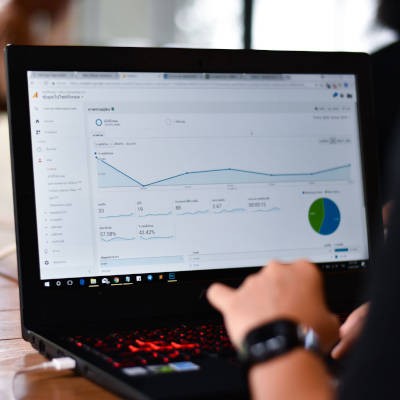 Google Drive can do more than be a repository for your documents. There is a wealth of hidden tools that can allow your team to increase their productivity, collaborations, and communication with each other. Here are five Google Drive tips to take how you use your Google Drive to the next level.
1. Create a Survey
Need answers to group questions quickly, but don't have the time or desire to use a dedicated survey creator? Google Drive makes it easy to create and share a survey.
How to: Open your Google Drive, click on New followed by More, and then Google Forms.
2. Turn on notifications in Google Chat to get Google Drive Updates
Google Drive is a great way to collaborate with team members, but unfortunately, you may miss important updates made to your documents. If you are using Google's new Google Chat as a part of your Google Workspace suite, you will never miss an update in Google Drive.
How To: To start seeing Google Drive notifications in Google Chat:
From within Google Chat, on the top left-hand side, click > Find people, rooms, and bots
Search for Google Drive and click it—it will then open up in Chat as a Google Drive Bot
Choose to turn Drive notifications on
In Chat, you'll see Open Drive Settings, and you can manage what type of notifications you receive
3. Share a Document Using a Link
Usually, we're big proponents of using permissions to manage who can access data and documents. However, sometimes it's easier to share a document using a link. This works best with non-sensitive information, like collaborating on a document with a prospect or client. In those times, it makes sense to make it public and share it, especially if you don't know if the recipient has a Google account.
How to: In any Google Drive document, click Share and then click Get Link at the bottom of the window. Set the option to Anyone with the link, and click Copy Link. You can then paste the link into an email or instant message.
Just remember, anyone could access the document if they had the link.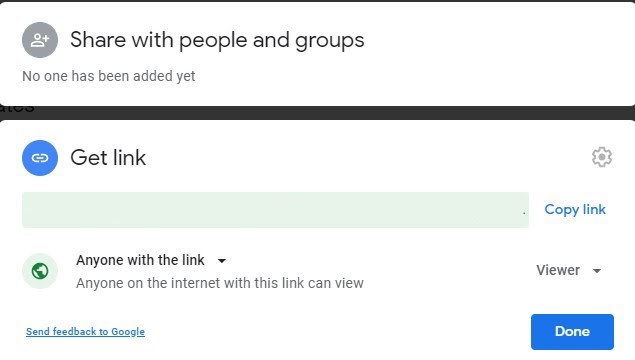 4. Use Permissions to Manage (and Protect) Folders
Previously, we have spoken about using permissions to manage who has access to your data as an effective method to reduce a hacker's potential access if a team member's credentials are compromised. Simply put, the greater the value of the data, the fewer people can access it.
While Google Drive is designed to be an easy way to share information, there will be occasions when some information needs to be restricted. Google Drive allows you to manage the level of folder access to your team.
Select the folder in Google Drive/Doc view and choose More —> Share. Under Who has access, set the Edit / View permissions, and add any individuals or groups you need.
5. Try Some Add-ons
Google's Marketplace offers a variety of free add-ons for Google Drive. These add-ons can help increase your team's productivity and make your workload a little lighter. Note: Make sure you contact your IT department before you download an add-on because while they are accessible from Google, they aren't guaranteed by Google. By adding an add-on, you are giving that add-on certain access to your data.
By using these tips, you should be able to get more out of your Google Drive. Do you have any tips and tricks to share? Let us know in the comments.
Dresner Group is Maryland's premier provider of comprehensive IT solutions. Serving Columbia, and surrounding locations, we're here to help you worry less about your IT and more about your business. If you have any technology questions, give us a call today at 410-531-6727.
Comment for this post has been locked by admin.
By accepting you will be accessing a service provided by a third-party external to https://www.dresnergroup.com/