What Is Cyber Insurance?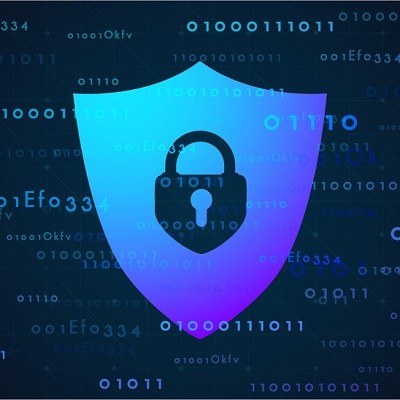 As a business owner, there is very little doubt that you are aware of the very many risks that your business faces - and that's why you almost certainly have insurance to counteract these risks. However, did you know that there's also cyber insurance to help protect your interests under a few specific, unpleasant circumstances?
Here, we'll go into why you should strongly consider adding it to your list of policies.
What Cyber Insurance Does
Whenever we talk about data breaches, one point that always comes up is the costs that are associated with them. Also known as cyber risk insurance or cyber liability insurance coverage, cyber insurance is an offshoot of professional liability insurance, and first appeared in 2005.
Let's say that a business that had some of your data was breached, and your information was included in the theft. If the business had invested in cyber insurance, this insurance would help cover its liability. Expenses that data breaches often generate for businesses can all be covered by these policies. As you might imagine, there are quite a few:
Costs to notify customers
Fines and penalties
Costs of investigating the event itself
Credit monitoring fees
Costs incurred defending against state regulators' claims
Identity theft losses
Furthermore, a business can have its other liabilities covered, including any interruptions that may take place, data loss via destruction, extortion, or fraud.
This all is intended to simplify the recovery process for a business after some kind of data disaster, such as theft, takes place. The stats are pretty bleak for a business' survival rate after data loss or breaches - chances are, a business that experiences a data breach will be gone within two years, assuming the breach doesn't close them down immediately.
Cyber insurance is a worthwhile investment for any business to seriously consider, especially considering how many cyberthreats are out there today.
How to Select a Cyber Insurance Provider
There are quite a few well-known insurance providers that currently offer cyber insurance for businesses, and this number is bound to only grow with time. This means that you have the opportunity to shop around somewhat for your best option. As you do so, make sure you keep a few questions at the ready:
How many different cyber insurance policies does the provider offer? Are they stand-alone policies, or just an extension of an existing policy? Try to look for a stand-alone policy, ideally one that you can customize to your business.
How are first and third parties affected by coverage? Are third parties covered?
What is the deductible? Just as you would with other kinds of insurance, make sure you compare deductibles.
What kinds of events are covered?
Does an attack have to be against an organization specifically, or are all attacks covered?
Are social engineering threats, like phishing, covered, or is it limited to network attacks? In the case of advanced persistent threats, is coverage restricted to certain time frames?
Going into your selection process with these considerations in mind will help you make the best choice for your business.
Making Sure Your Business is Prepared
In order to get the best deal from your insurance provider, you will need to meet them halfway. There are a number of ways that you can improve your standing in the eyes of the insurance company. One is simply to follow security best practices, doing everything you can to keep your business as secure as possible. Assessing your business' vulnerabilities is a crucial step to doing so, so you should strongly consider undergoing a penetration test.

Of course, your users are a big part of your security as well. Demonstrating that there is an organizational awareness of best practices and a capability to recognize social engineering attempts will also help show the insurance company that there are efforts being made to remain secure.
Dresner Group can help you out. We can help you assess your existing security, identifying weak points and resolving them with reliable cybersecurity solutions. Check out our video below for some of the solutions we offer, and give us a call at 410-531-6727 to get started.
By accepting you will be accessing a service provided by a third-party external to https://www.dresnergroup.com/