Why You Can Trust Dresner Group with Your Cloud Migration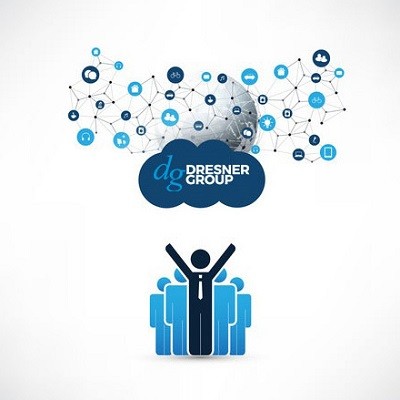 The cloud has long been proven to be an excellent tool for businesses to leverage, able to fulfill a wide variety of operational needs. However, just because a cloud solution is able to fulfill these needs, doesn't mean a given cloud service provider will be able to quickly provide the support you need, when you need it. In other words, your cloud solution is only as good as your cloud solution provider is.
This means that you need to be sure that you find a provider that you can trust… but how can you judge their trustworthiness without committing to a potentially less-than-adequate service?
One reliable means of doing so is to check to see what certifications a provider has completed.
Why You Should Always Check For Certifications
Let's consider what a certification implies for a moment. If one is certified in something, that means that another subject matter expert has evaluated and confirmed that you have attained a predetermined level of proficiency with whatever the certification refers to. Basically, a certification is a seal of approval from a trusted authority.
Why are these so important?
Let's look at it in the frame of a driver's license. A license and a certification serve largely the same purpose - they indicate that the possessor is capable of handling the responsibilities that each piece of documentation carries with it. You wouldn't want to share the road with someone driving without a license, or worse, sit in as one of their passengers, would you?
This is exactly why it is so important to check that the providers you select for your business' needs have the certifications to back up the claims they have made. This is especially the case when you are considering a provider for something that (potentially) touches every aspect of your operations, like cloud services.
How Cloud Services can Play a Role in Your Business
There is no shortage of ways that the cloud can contribute to your business' processes. At Dresner Group, we recently completed the certification requirements of the MSP/Cloud Verify Program. As such, we have confirmation from the MSPAlliance® for the next year that we are qualified to provide an assortment of enterprise-caliber cloud management services to the Alliance's high standards.
This means that you can trust us to fulfill a variety of cloud-based IT needs, including:
Hosted Applications
Hosted Voice over Internet Protocol Solutions
Hosted Exchange Email
Hosted Security and Backup
Desktop Virtualization
Email Filtering and Spam Protection
If you're interested in learning more about our certifications, or the services that we provide regarding your cloud computing, reach out to us directly at 410-531-6727.
By accepting you will be accessing a service provided by a third-party external to https://www.dresnergroup.com/