3 Revolutionary Benefits of Managed IT Services That Will Change the Way You Think About Tech Support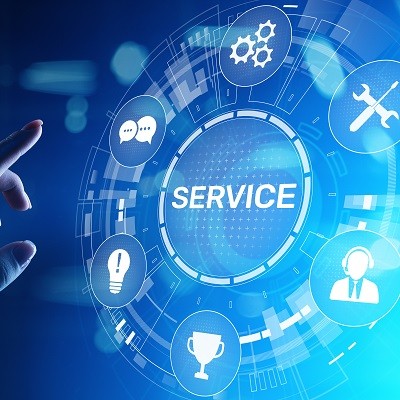 No business can afford to go from crisis to crisis and hope to remain in business for long. Yet many businesses treat their IT needs as a single event, without considering how it fits in the bigger business strategy. These businesses are trapped in the break-fix IT model, living each day as it comes, and careening from one IT event to another, hoping for the best.
It doesn't have to be this way. When your business invests in managed IT, it's like hiring a team of experts who will keep all aspects of your network finely tuned and maintained. This means fewer issues and a much greater chance to survive a catastrophic failure unscathed.
Maryland IT Support Experts
Since 2002, Dresner Group has been serving the Maryland area. We provide IT Support, including technical help desk support, computer support, and IT consulting to small and medium-sized businesses throughout the state. Our goal as a business partner is to offer enterprise-level IT practices and solutions to the small business sector without requiring the budget of a big enterprise. We believe that any business, regardless of its size, should have access to high-level technical support in all areas of their technology needs.
What is Managed IT Support?
While many computer repair shops say they offer comprehensive or managed IT, do they really? Managed IT is more than a buzzword; it's a business model and a philosophy about how technology is managed and supported. The goal of managed IT, unlike that of the break/fix model, is to prevent issues from occurring, as opposed to depending on them to happen (sort of like how an auto mechanic depends on cars to break down). In other words, the goal of a managed IT provider is to utilize tools, best practices, and automation to keep your network running smoothly so your employees can effectively do what you hired them to do.
The Three Benefits of Managed IT Support:
Comprehensive IT should be dedicated to the prevention of data loss and other business technology disasters before they happen. Is regular, on-going maintenance happening across your entire network? If not, then you don't have comprehensive IT support and your data is at risk.
All of the pieces of your network - every desktop, every laptop, every router, every printer, every security device, and literally anything else that connects to the network - likely get updates from the manufacturer. Some of these updates include security fixes for vulnerabilities that could be exploited. The same goes for all of the software installed across your entire environment, including software that your end users might install.
If this maintenance isn't happening, you are opening yourself up to a lot of risk.
Of course, this lends itself towards business continuity too, as it prevents harmful issues that might cause a disruption in your day-to-day. While there are some issues that can be prevented, others can only be mitigated. For example, there isn't much you can do to guarantee that a hurricane won't interrupt your operations and do damage to your equipment. It's worth being prepared. A business continuity plan ensures your business is up and running as quickly as possible if disaster strikes.
Establishing a Disaster Recovery solution will allow you to get back on your feet quickly.
Managed IT focuses on preventing downtime, which costs your business money. These days, any downtime at all, including partial downtime where only a single device goes offline, becomes expensive very quickly.
If a server decides to crash overnight and isn't discovered until the next morning when all of your employees are trying to start their day, you would traditionally have to wait while a technician is contacted, wait for them to drive onsite, and wait while the issue was resolved. All of that would then cost you a lot of money, while your business was already losing money from the lack of productivity.
At Dresner Group, we monitor the critical devices on your network 24/7 with tools that are normally used by massive organizations who have large IT departments. We're able to spot issues before they happen and often apply fixes before they affect you.
Unlike the typical 'Break-fix' business model, comprehensive IT support offers 24/7 access to live support & on-site server remediation services at a flat monthly rate. This means there are no surprise expenses or issues.
What good is a service agreement if you can't reach tech support when you need them?
True comprehensive IT support is support which is available 24/7 because technology doesn't always fail between 9AM and 5PM. At Dresner, you can reach us whichever way is convenient for you: Our Client Support Center makes it easy. Call, open a ticket, or email us. Whichever way you choose, access to your company's personal IT hotline is readily available.
Dresner Group specializes in providing Maryland small businesses with the managed services they need to stay competitive with larger organizations. Comprehensive IT support services often come at a better price point than hiring an entire internal IT department.
Managed IT is an attractive option for both businesses that don't have resources to maintain an on-site infrastructure and those that have enough of a staff to manage one, but not enough to maintain it properly. Finally, Dresner can either supplement your current resources or function entirely as an outsourced IT provider, something that break-fix can't offer.
Call 410-531-6727 today and schedule a consultation or audit to learn more about managed IT and how a comprehensive IT service agreement can keep your technology running and your business profitable.
By accepting you will be accessing a service provided by a third-party external to https://www.dresnergroup.com/