Employee Spotlight: Thomas Baird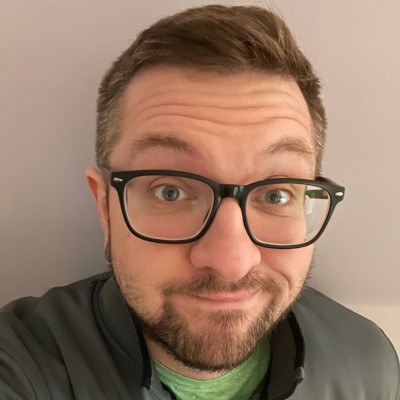 While we're proud of the work we do here at Dresner Group, we're even more proud of the team members we have that allow us to do so. That's why we like to share a little bit about one of our employees every so often—so that you can get to know the awesome people responsible for the services we provide. Right now, we wanted to shine the spotlight on Thomas Baird, an enterprise infrastructure engineer here.
Thomas appreciates being given the opportunity to serve our clientele as he tackles their problems with the other members of our technical team, particularly enjoying the "adequate amount of nerdiness" that the office offers.
When he's not emulating Tony Stark in the office, he can be found enjoying a variety of hobbies, ranging from gaming to studying horology (the study of watches and time, just FYI) or getting in his exercise trying to keep up with his son and two Newfoundlands about the house.
Otherwise, he can be found cruising the waters of Maryland in a boat, with a dream to someday travel the expanse of the United States in an RV, building upon the memories that he loves.
For now, we're very pleased to have Thomas on our team. Thank you for everything you contribute to our success!
Comments
No comments made yet. Be the first to submit a comment
By accepting you will be accessing a service provided by a third-party external to https://www.dresnergroup.com/