How Managed Services Help Maryland Businesses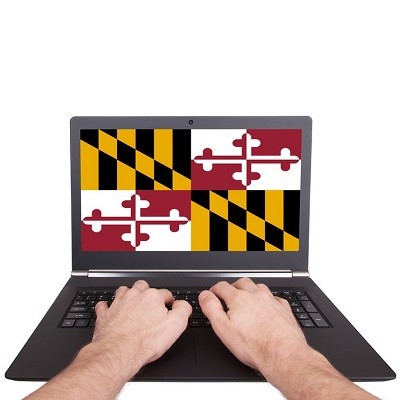 We're proud that we can say that there are many local businesses that know us for the specific work that we've completed for them. We've resolved a lot of specific IT shortcomings for them, but we also want to make sure that people know what we do as a managed service provider. That's why we're getting back to basics.
What Are Managed Services?
Naturally, any business - located in Maryland or otherwise - needs to have its IT in proper working order. Otherwise, it won't be of much help to their operations. However, not every business necessarily has the resources to support an in-house IT team that is up to the task of maintaining and improving the business' IT.
This is where managed services come in. Think of a managed service provider as an extension of whatever IT resources you have internally, whom you are able to leverage in exchange for a predictable monthly fee. As such, there is a lot that a managed service provider like us can do for a business.
The IT Services a Managed IT Provider Like Us Offers to Businesses
Any managed IT provider worth their salt will offer a certain selection of technology services - in fact, this can serve as a good litmus test to determine if a provider is a true MSP, or is simply trying to appear to be to attract clients under shaky pretenses. You will want to make sure that any Maryland IT provider you consider can provide the following to your business:
Naturally, an MSP should offer a comprehensive variety of IT support services, including hardware support and software management. After all, these are the fundamental tools that businesses will need. In addition, MSPs will almost always offer a help desk service, usually available at all hours to ensure a business can always receive the support they need. An MSP will also serve as a consultant, ensuring that there is a strategy in place for future growth and the trajectory that the business' IT will take.
In order for a business to remain productive, it will need its tools (like its IT) to be in proper working order. An MSP can help ensure that they are by closely monitoring your network and your business desktops for issues and other deficits - both current and incoming. This proactivity allows you to experience fewer issues and ensures that your resources are fully up-to-date.
Unfortunately, the realities of running a business may prevent you from hiring the in-house IT staff that your business may need. That's why MSPs make their teams available to you, assisting you with the practical side of your technology infrastructure support, or with the strategic side of things, developing a growth plan for your IT.
Your business relies on its IT infrastructure in order to operate, which means that this infrastructure needs to be designed with reliability in mind. Furthermore, the server components that make up this infrastructure need to be equally reliable. Any good MSP will understand how to design and maintain such an infrastructure for you so you can get the most value out of your IT.
At Dresner Group, we're proud to say that we offer all of these services, as well as quite a few others. Ready to learn more? Reach out to us directly at 410-531-6727 to talk to one of our professionals!
By accepting you will be accessing a service provided by a third-party external to https://www.dresnergroup.com/