Maryland is No Stranger to Business Technology - Embrace It with Our Help!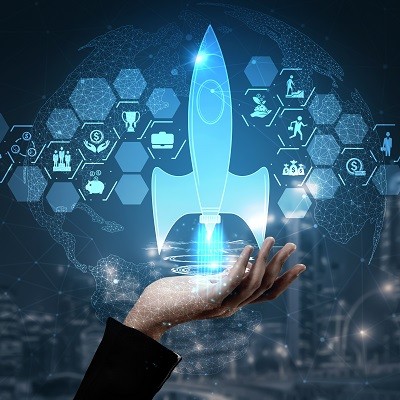 If you've been kicking around the idea of starting a business here in the Old Line State, I'd like to encourage you to do so. Our state regularly ranks highly in many industries, and with wages and unemployment consistently ranking around the best in the country, Maryland is clearly a good place to do it. If there are any aspiring entrepreneurs out there who are hesitating due to the technological requirements a modern business will have, they don't have to worry - we're here to help.
Starting a business can be difficult under any circumstances, even in a relatively healthy economy and business-supportive area like Maryland. Here at Dresner Group, we are all about our fellow business owners being successful - our entire model relies on it, not to mention it promotes the well-being of the entire community.
How Dresner Group is Here for Budding Businesses
While Maryland may have an overall positive track record when it comes to startups and new businesses, it is fairly expensive to maintain a business here. This means that your budget needs to be able to go the distance, not leaving you high and dry in quarter three.
Information technology has been more or less accepted as a tool that businesses can't afford to pass up anymore. You need the base infrastructure - computers, network equipment, centralized servers or a cloud environment, VoIP, data backup, and cybersecurity protection. Depending on your business, you'll likely need an array of software or role-specific solutions for managing customers, billing, payroll, point of sales, inventory, communications, and a near endless number of industry-based technologies.
This especially applies to those with an entrepreneurial spirit. After all, we did recently discuss how Maryland was ranked third in a national review and report that evaluates the impact that a state has on technological innovation and the application of this technology to businesses.
These all have costs, but at the same time, they can help you be efficient and competitive.
We can help start-ups and small businesses utilize IT solutions in various ways to assist them with their operations. For instance:
Supply Chain Management and Logistics
If you're getting into the distribution business, there are assorted solutions that can assist you. We can help you set up these solutions, including:
Establishing your base infrastructure to help you manage your IT.
Setting up your inventory management and tracking solution
Hooking up a VoIP solution (Voice over Internet Protocol) to assist your communications and reduce your costs for them
Fortifying your warehouses and infrastructure with assorted security solutions
Configuring a backup solution to protect your data from unfortunate circumstances
Manufacturing
Many of the solutions that manufacturers regularly utilize overlap with the ones needed by distributors. However, many also require specialized solutions in addition to those, such as certain line-of-business applications, like the industry-standard AutoCAD. At Dresner Group, we're well-versed in the IT needs of manufacturers, and so can fulfill them efficiently and effectively.
Healthcare
Healthcare is infamous for its compliance requirements, so in addition to the typical base infrastructure that most businesses will have, healthcare providers will need additional services to ensure that these requirements are met. This includes their need of sufficient cybersecurity to protect their patient data, which would ideally have been phased into digital records. These providers will also need to have their standards evaluated to ensure that these audits are passed. Many of the healthcare vertical's needs can translate to any industry will rigorous compliance requirements. Dresner Group is experienced with helping health care practices meet and exceed industry compliances, such as HIPAA.
Most Industries
Most IT solutions are applicable to any business' needs, as many business processes are somewhat similar on certain levels - such as the infrastructure they rely on to support their computing and networking needs. Dresner Group can help ensure your server room is designed to be efficient and optimized for productivity. We'll also protect your technology and data resources with comprehensive security solutions - from firewalls to content filtering to security cameras around your location. We can even help train your staff to be the security resource your business wants on its side.
As far as your software is concerned, we are familiar with both Microsoft and Google's basic productivity platforms and business solutions - Office 365 and G Suite - and can assist you in implementing either for your business. The cloud can actually be used to see to many of the requirements we discussed in this blog, and we offer a variety of services that allow you to make the most of it.
Interested in Making Your Mark in Maryland?
If you want to leverage the kind of technology solutions that a growing business needs as it is getting started, reach out to our professionals. Call Dresner Group at 410-531-6727 for more information.
By accepting you will be accessing a service provided by a third-party external to https://www.dresnergroup.com/