Outsourcing Your IT Doesn't Mean You Give Up Control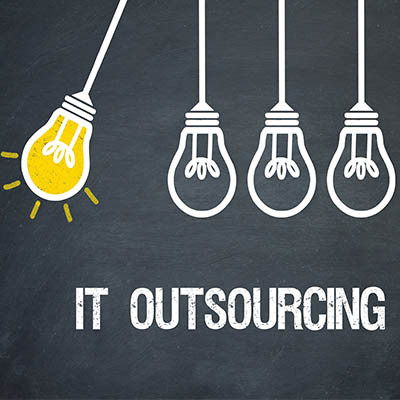 It isn't an uncommon feeling amongst businesses and their owners that, by entrusting some facet of the business to an external company, some level of control is being sacrificed. We completely get it—it can be hard to put that kind of trust in something outside of your sphere of influence. Having said that, we just wanted to reassure you that a managed IT agreement is a different situation.
Of course, we also realize that anyone would say that about something they have to offer, so we've come prepared to defend our case.
Managed IT is, By Its Nature, Customizable
This means that, along with scaling your solutions to fit your needs, you can scale your level of involvement to best suit your situation as well. We offer a variety of services that you can choose whether or not you want to use to your advantage. For instance…
You Could Have Your IT Management Outsourced Completely
Relying on an external company for all of your IT needs is not an uncommon thing. Managed services are simply intended to make it as simple as possible, providing remote monitoring and maintenance for your network and giving your team members a help desk to turn to when they encounter an issue, available at a flat monthly rate that scales to match your needs. A good managed service agreement effectively gives you enterprise-level support at any hour of any day.
It's just like a really good auto service center. No, not the one that will try to tell you that you need to refill your blinker fluid every time you get an inspection—I'm talking about the service center that you can trust. In case you haven't experienced that, let's put it into a hypothetical. Let's say you've been taking your cars to the same auto service center for the last 15 years. When you call, they already know your make and model. When you arrive, they know your name. They rarely upsell you, and when they do, they give you a very honest explanation of why it might be time to fork over the cash for new brake pads. When they take your car in, they treat you like a priority. They call you or text you updates. They offer a shuttle to get you back to the office or home and offer to pick you up when your car is done. Finally, when you arrive to pick up your keys, they carefully explain everything to you, mention that they had refilled your windshield washer fluid and washed your car, and send you back on your way.
That's the kind of ideal service you want from your service center, right? Now, imagine this—once a month they remotely check your vehicle, making sure things are tuned up, and fixing any issues they find. If you run into a problem at any time of the day, they are there to help you. I guess I'm describing AAA, with some perks.
That's how we treat IT at Dresner Group. We care for your network like it is our own.
You Could Use Us to Add to Your Existing IT Team
Let's say you already have an in-house IT person or an IT department. We are not looking to put any internal IT team out of a job. On the contrary, our co-managed IT services effectively add our resources to your current team's capabilities to use however you see fit. Would you rather your team members have the time in their day to focus on improving your business' technology and its use? By leaving the support calls to our team, they can be freed up to do so (or vice versa, if that's what you prefer). We're also great at handling the types of projects that internal IT staff don't want to (or don't have the time to) take on.
You Could Use Us as Your Personalized Chief Information Officer
In the c-suite, the Chief Information Officer, or CIO, is responsible for overseeing the IT department and how its resources are invested. We can take this position and fulfill it, becoming a virtual CIO for your small-to-medium-sized business. The ultimate goal of this service is to empower you to make the best possible decisions regarding your technology with a personalized plan of action.
You Could Use Us as the Go-Between for All of Your Vendors
Paperwork—even/especially the digitized kind—is no fun. Unfortunately, dealing with all the vendors that your business needs to deal with usually amounts to little more than just that. You have to find the right vendors for your needs, figure out which of them can do the most for your business, and then manage the contracts you have with each of them. Naturally, you also have to reach out to each of them to place an order, get support, renew licenses, etc. What if I told you that our vendor management services would transfer these responsibilities from your shoulders to ours… while also giving you access to the perks that our relationships with these vendors bring us?
Each of These Services Can Provide for Different Needs
So, all that's left is to determine which needs you need fulfilled and adjust your services to do just that. That's the beauty of outsourcing your IT management to a provider like us. Whatever you decide, you can be sure that you have as much control and access as you wish… at least, that's the case when you work with us.
We'll work with you to determine the best situation for your business and its requirements, developing a unique agreement that perfectly suits your situation. Give us a call at 410-531-6727 to learn more about each of these options, or even just to ask about our services in general.
Comment for this post has been locked by admin.
By accepting you will be accessing a service provided by a third-party external to https://www.dresnergroup.com/