SaaS: More Features For Less Money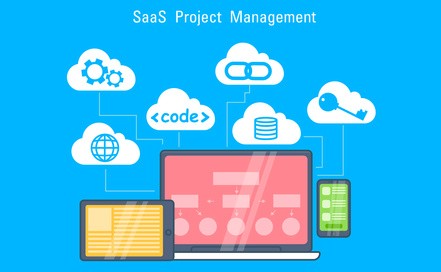 An increasing number of small and medium-sized businesses have embraced the benefits of cloud computing, recognizing that the future of their success lies in using technology that will save them money and increase efficiency.
One area that still sees some hesitation is that of subscription based applications, also known as on-demand software or Software as a Service (SaaS). Some examples of SaaS include Microsoft Office 365, Google's G Suite, and Adobe's Creative Cloud, as well other popular applications. Despite this hesitation, there are many factors that make subscription-based software a great investment.
SaaS Offers Unified Software:
It is not uncommon for most businesses to have different versions of software in circulation on their computers. One reason why this occurs is that many businesses don't take the time to update their software. They keep the software that came on their computer; never upgrading it to be newer (or in other words, better).

If you have different generations of computers in your office, there's a strong possibility they are running different versions of, for instance, Microsoft Office. This generational potpourri can significantly increase the workload of your IT staff as they have to constantly tweak things in order to ensure compatibility.

SaaS is a great way to avoid creating this mishmash of solutions, allowing your users to all be on the same page where their technology is concerned.
A wide range of features:
Subscription-based productivity software solutions often share these common features and benefits:
Automatic installation of new features and updates - With automatic updates, your business is never at risk of being behind your competition, or out-of-step with newer technologies.
Access to web and mobile versions - Subscription-based software allows your team to be productive wherever they have Internet access. Cloud-based software means you are always able to be connected.
Up-to-date security and compliance - With traditional, one-time purchase software, there is a lag between the version you have and any updates. For example, the 'boxed' set of Microsoft Office is updated approximately every three years. Three years is a long time in the world of technology. In fact, while you're waiting for your next update, your competition is probably using a cloud-based solution and receiving continuous security updates and bug fixes.
Unrivaled teamwork and communication - SaaS makes it easy for your team to collaborate and contribute whether they are on the road or in the office. When a business' team can easily collaborate, they are more likely to have successful outcomes. Additional features offered by some of the productivity suites such as Office 365 and G Suite is the ability to communicate via VoIP or video, allowing not only flexible calling options but also virtual communications. A cloud-based solution can allow your team to sync their schedules and combine their efforts.
Storage - A part of their package, many SaaS solutions provide cloud-based storage, usually either for free or a low cost. This allows your team to have access to share, read and upload files to cloud storage from anywhere you have online access.
Cloud computing is the future and the future is now!
The cloud and SaaS lets all team members comment on and share projects to improve communication. Since team members can share, collaborate, and communicate on projects using cloud technology, they will see additional benefits as a result of this cooperation. The added benefits of up-to-date software, security, and storage space, make SaaS an even more attractive solution.

For more information about incorporating SaaS, cloud-based productivity apps, or other IT-related services that we can assist you with, call us at 410-531-6727.
Comments
No comments made yet. Be the first to submit a comment