Three Must-Have Critical Security Training Tips Your Remote Team Needs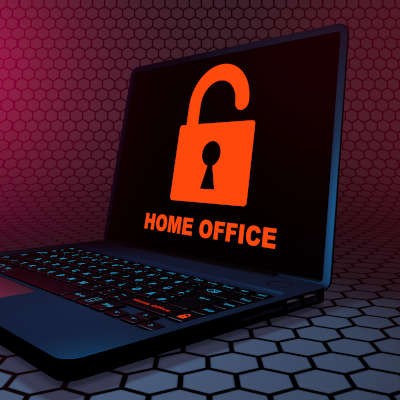 Remote work is here to stay, and now is the time to ensure your team has the skills and knowledge to keep themselves and your client data safe. Here are three training areas your business should focus on to help keep your data safe and secure.
Social Engineering Training
We frequently point out that your security's weakest link will always be the human element and not your technology. Hackers know that people make mistakes, so they use social engineering tactics to take advantage of human nature to gain access to your sensitive data.
The majority of intrusions and data theft are successful due to a lack of experience amongst your team and not malicious intent. Fortunately, this means if you train your team, you will be able to reduce the opportunities hackers will have to gain access to your data.
While social engineering attacks can present in various forms, the goal of all attacks is the same: to gain access to sensitive information by co-opting your team's credentials. One central area of social engineering you need to prepare your team for is how to recognize a phishing attack. The reason why is that phishing uses a variety of tactics to compromise your team. If they understand how phishing works, your team is better able to protect themselves and your data.
Understanding and preparing for phishing attacks is even more critical as phishing attacks target Maryland small businesses.
Password Management Training
It wouldn't be a stretch to note weak passwords are singularly responsible for most compromised data. It's fair to say that a lack of password management is often the root of most cyberhackers gaining access to your data, regardless of the tactic used to compromise the password. It is critically important that you give your team the tools they need to keep their passwords secure.
Some methods to increase password security include:
When your team embraces these password policies, they greatly reduce opportunities for cyberattackers to gain access to your data.
Document Your Policies
One final thing to consider is providing your remote team with documentation of your best practices. This is important because, as they are off-site, the word-of-mouth or real-world "training" that generally occurs due to internal office communication is missing. As a substantial amount of training occurs in the office, your remote team is left on its own, and as we have seen, that is where the link can break.
Do yourself and your team a favor and document your processes because, without formal documentation, your team is more likely to rely on their own experiences. As we know, that is often where issues arise due to inadequate security habits. By providing your team a policy that lays out best practices, and expectations, you will allow them to understand what is expected of them and why.
Finally, if you don't have the resources to create a dedicated data security document, you should at least have an employee handbook. A useful employee handbook should provide all the best practices and employee behaviors you expect your team to embrace, including maintaining data security.
Your remote workforce is here to stay, and with it comes a new range of challenges. Fortunately, you don't have to face them alone. Dresner Group offers a wide range of services and solutions designed to give your business the advantage it needs to remain competitive and profitable. Call 410-531-6727 today to schedule a free consultation and get ahead of the new normal.
Comment for this post has been locked by admin.
By accepting you will be accessing a service provided by a third-party external to https://www.dresnergroup.com/