How We Can Help You Embrace All the Advantages that Microsoft Services Offer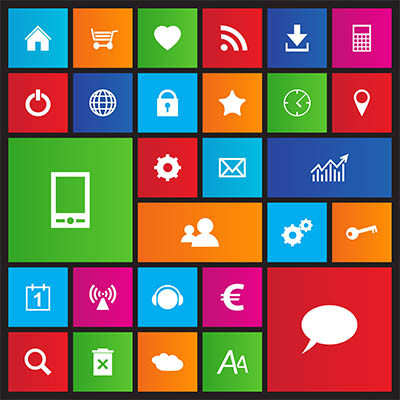 While Microsoft is perhaps best known for Windows 10 and Office 365, there is far more that Microsoft offers that can deliver some substantial benefits to businesses. Let's discuss these benefits by going over the software solutions offered while discussing how we can help you make the most of them.
Microsoft's Solution Set Extends Far Beyond Just Office 365
We've discussed many of Microsoft's solutions on our website, so we encourage you to visit each page to learn more about each of them.
By using a hosted Exchange server, your business can host all the data that your team accesses through Microsoft Outlook. Not only does this enable a team to access their email whenever and from wherever they may need, it also provides a business with a lot of additional features to help improve its communications. That said, there are also alternatives to running your own mail server. We provide offsite, cloud-hosted Exchange for those who need it, or we can help you move away from your own Exchange environment altogether through Office 365.
Speaking of the cloud, cloud services have become the foundation upon which many business solutions are built, requiring these businesses to have a platform to support these services. With its impressive compatibility with business software titles and comprehensive security and compliance standards, Azure can be utilized effectively by a business of any size.
While the use-cases for an Azure environment are almost infinite, it's essentially used to host a centralized application or environment in the cloud. Your line-of-business application, for example, could be hosted securely in the cloud so you don't have to rely on your own internal server hardware to run it. This can save a business a lot of money in the long run, as it reduces your overall IT footprint, which in turn reduces the utilities to run that hardware and the time it takes to manage and maintain it.
Data is becoming increasingly important to modern business practices, so it is imperative that this data is readily available at high speeds when called for. Using SQL Server, you can take advantage of useful insights regardless of how your business approaches its technology. If you're still using an older version of SQL Server, now is the time to update.
Of course, it is also important to keep the Microsoft solutions that are commonly thought of in mind as well. Office 365 supplies your team with the collaborative software that every business environment can make great use of, made available in the cloud so they are always available and inherently collaborative.
Trust Us to Provide Your Business with Microsoft-Certified Solutions
We are proud to be certified resellers with Microsoft, delivering the solutions that businesses need to remain competitive. Whether we're discussing the hardware or software you use, we're here to help.
Interested in finding out how else partnering with us can benefit your business, particularly when it comes to Microsoft-related things? Check out some of our other blogs, where we've discussed Microsoft's solutions:
Of course, you can also reach out to us at any time to discuss this with us further. Give us a call at 410-531-6727 to discuss how we can help you take advantage of Microsoft's business solutions.
Comment for this post has been locked by admin.
By accepting you will be accessing a service provided by a third-party external to https://www.dresnergroup.com/